Islamic State Hebrew Language Video? Watch ISIS Militant Vow To Eradicate Jews From Israel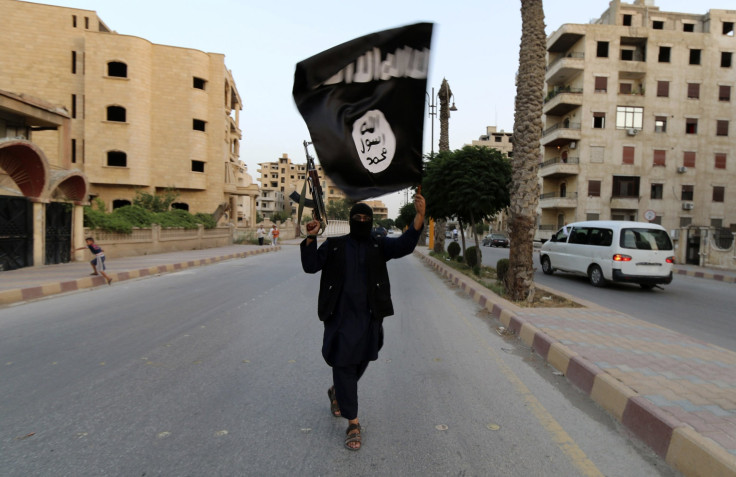 The Islamic State group's media wing released a Hebrew language video Friday featuring a purported militant speaking fluently as he threatened to eradicate Jews from the Holy Land. It marked the first ever Hebrew video released by the militant group, also known as ISIS.
The man in the video vowed that "not one Jew will be left in Jerusalem or around it. We will continue until we eradicate this disease from the world," the Washington Post reported.
The video comes as Israel has witnessed a sharp rise in violence over the last month. Ten Israelis have been killed in attacks by Palestinian in recent weeks, and dozens of Palestinians have been killed in clashes with security forces.
#ISIS release hebrew video saying "Not 1 Jew will remain in #Jerusalem or across Israel & we'll kill all" pic.twitter.com/4tJq1L9iFN #israel

— Ines Hariri (@InesHariri) October 23, 2015
It was unclear where the video was filmed, but the desert background raised speculation that it may be set in Iraq or Syria, where ISIS rules considerable territory. It's also unclear where the speaker is from, but his strong command of Hebrew was viewed as a sign he could be from Israel's Arab minority.
"It's clear that this person has deep experience with the Hebrew language," Giora Eiland, a military analyst and retired general in the Israeli army, told the Washington Post.
ISIS has little support among Palestinians. A recent poll of public opinion in Gaza and the West Bank revealed 91 percent of Palestinians rejected ISIS ideology, and 83 percent supported war against the group. Earlier this week, ISIS released a series of at least eight videos praising stabbings of Israelis and called for heightened attacks, signaling the group may wish to use recent political turmoil to boost its support. Israeli officials said a few dozen Palestinians have traveled to Syria to join ISIS in recent months.
© Copyright IBTimes 2023. All rights reserved.