ISIS Urges Palestinian Jerusalem Attacks: Islamic State Group Calls For Violence Against Jews As Israel-Palestine Violence Surges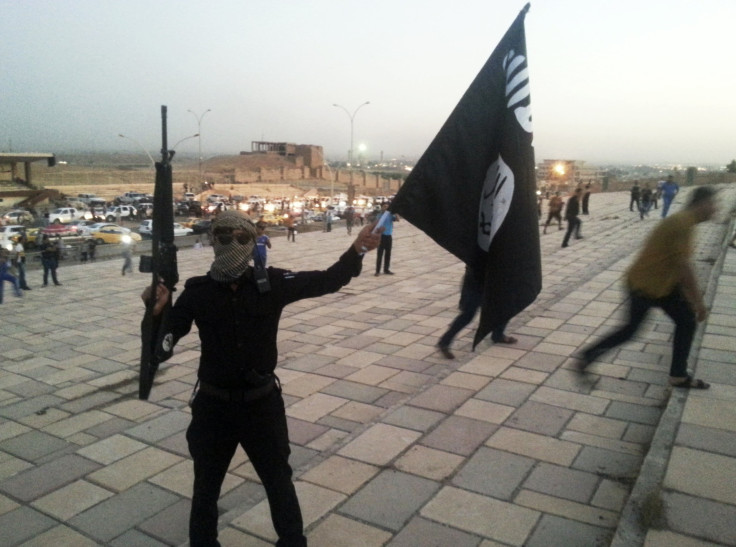 The Islamic State group, also known as ISIS, has released a series of at least eight videos in recent days praising stabbings of Israelis and calling for more attacks as the region has seen increased tension and violence for weeks. The militant group, based in Syria and Iraq, urged Palestinians to use any means at their disposal -- knives, vehicles and explosives -- to attack Jews.
The videos are set against the backdrop of recent stabbings and contested holy sites in Jerusalem. The men on camera tell Palestinians that "time is running out" and urge them to "struggle hard," according to Al Bawaba. They describe those who have carried out attacks against Jews as "lone wolves who refused to be subdued and spread fear among the sons of Zion."
The video release comes as at least 41 Palestinians and seven Israelis have been killed in recent violence that began in and around Jerusalem and has since spread across much of Israel and the West Bank. The videos were seen to signal that ISIS is looking to insert its influence in the ongoing conflict, media outlets reported.
ISIS, which has declared a caliphate in parts of Iraq and Syria, has just slim support among Palestinians. A recent poll found that 91 percent of Palestinians reject ISIS ideology and 83 percent support war against the group. ISIS's vision is generally seen to conflict with Hamas, the Islamist political faction that controls Gaza, which has been declared a terrorist organization by Israel and the U.S. Analysts claim ISIS sympathizers in Gaza have carried out attacks against Hamas security members, the Associated Press reported.
Violence began rising about a month ago amid heightened tensions around the Al-Aqsa mosque, which is revered as Jerusalem's holiest site by Muslims as well as Jews who consider it the site of two biblical temples. The latest attacks have largely been unexpected and carried out by lone attackers. Clashes between Israel security forces and Palestinians have left dozens dead and hundreds injured in recent weeks.
© Copyright IBTimes 2023. All rights reserved.