Islamic State Militants In Egypt: ISIS Sinai Branch Skilled And Deadly, Israeli Military Official Says
Wilayat Sinai, a militant group in the Sinai Peninsula that has pledged allegiance to the Islamic State group, is highly effective and organized, and its abilities are only improving, an Israel military official told the newspaper Haaretz on Monday. But intelligence agencies are still struggling to piece together who is running the group and how, leaving both Egypt and Israel unprepared for and vulnerable to more attacks.
The Israel Defense Forces' assessment was based in part on an evaluation of video footage of an attack by the group on Egyptian military installations in early July, as well as analysis of other attacks carried out by Wilayat Sinai. The July attack appeared to have been planned by professionals and showed a high level of coordination, involving more than 100 fighters and weaponry that included anti-tank missiles, an unnamed senior IDF official told Haaretz.
Wilayat Sinai launched a series of attacks July 1 against military checkpoints and government posts in Sheikh Zuweid, a city in the northern Sinai that is close to Egypt's border with Gaza and with Israel. It was the group's third attack targeting Sheikh Zuweid, and although casualty numbers have been disputed, the BBC reported that more than 17 soldiers died and some 100 militants were killed in clashes following the attacks, which targeted more than 15 security sites and three suicide bombings. It was the most devastating attack yet against the Egyptian army by Wilayat Sinai.
Fighting between Egyptian forces and militants in the Sinai Peninsula has continued since July 1, with one soldier killed and five injured in Sheikh Zuweid on Saturday after a rocket fired by militants hit a tank, the Associated Press reported.
The dearth of information from the relatively inaccessible northern Sinai has resulted in a limited understanding of how the group works, and who runs it. Not even the IDF knows the identity of Wilayat Sinai's military commander, Haaretz reported. Others seeking information about the area and the militants there face similar challenges.
"The north and northeast have been incredibly difficult for journalists and others to investigate," H.A. Hellyer, an expert on Middle East politics, wrote in an analysis for the BBC in early July. In lieu of facts, "much of what we claim to know about the peninsula is based on speculation," he added.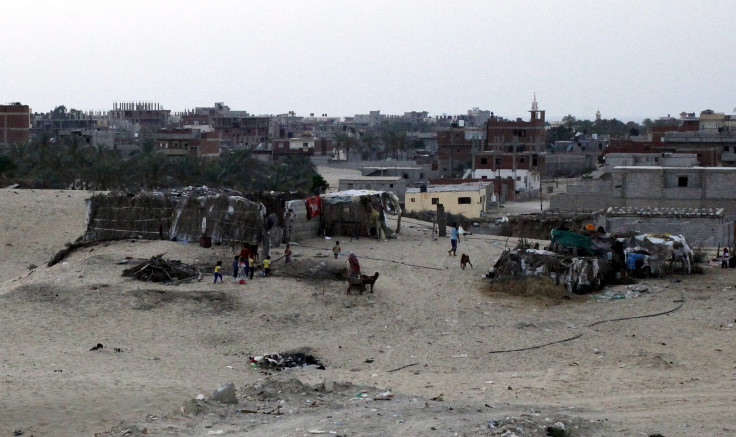 What is clear, however, is the group's skill at planning and carrying out attacks. It reportedly has no more than a few hundred fighters, meaning its members have been remarkably effective given their small numbers.
Wilayat Sinai [Arabic for "State of Sinai"], pledged allegiance to the Islamic State group in November. It previously used several different names, including Sinai Province, Islamic State in the Sinai and Ansar Beit al-Maqdis.
© Copyright IBTimes 2023. All rights reserved.