Islamic State Slaves: ISIS Document Presenting Prices Of Young Children And Women Slaves Authentic, UN Official Confirms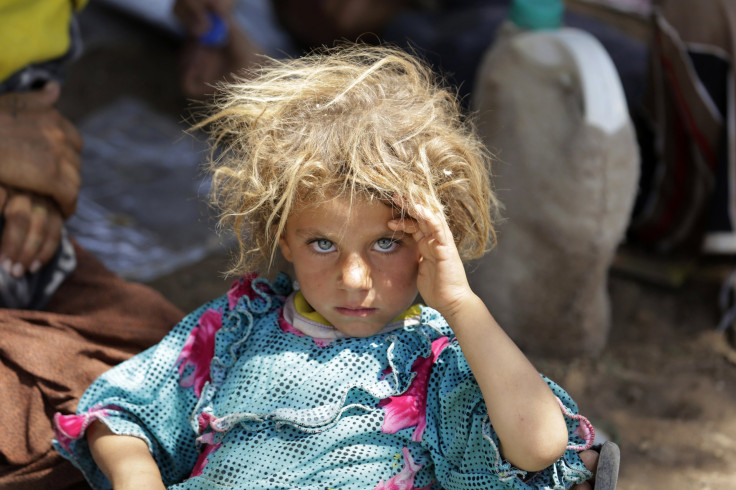 A United Nations official confirmed the existence of a list circulating among Islamic State fighters that presents the prices of women and child slaves. Zainab Bangura, the U.N.'s Special Representative of the Secretary-General for Sexual Violence in Conflict, told Bloomberg the document highlights the unprecedented barbarism of the Syria and Iraq based group, also known by ISIS or ISIL.
"It's not an ordinary rebel group," she said. "When you dismiss them as such, then you are using the tools you are used to. This is different. They have the combination of a conventional military and a well-run organized state."
The "price list" was first leaked by activists based in ISIS controlled areas of Syria last November, but was unable to be verified and its authenticity was initially brought into question. The list, geared toward both ISIS fighters and Middle Easterners, set boys and girls aged 1 to 9 at about $165 dollars, while adolescent girls went for about $124. Women between the ages 40 and 50 were marketed for the lowest price.
Bangura said she was shown the document during a recent visit to Iraq and was able to verify its authenticity. "The girls get peddled like barrels of petrol," she said. "One girl can be sold and bought by five or six different men. Sometimes these fighters sell the girls back to their families for thousands of dollars of ransom."
Many ISIS slaves are captured from non-Muslim communities the group has conquered. As members of the Yazidi religious minority in Iraq marked a year since ISIS militants massacred thousands of people on Mount Sinjar, authorities of Iraqi Kurdistan announced that nearly 3,000 Yazidis remain unaccounted for and are believed to be held by ISIS militants.
A video surfaced in November showing ISIS fighters bartering over Yazidi girls. One of the ISIS fighters, looking into the camera, referred to the trading as "slave market day."
ISIS leadership espouses a puritanical interpretation of Islam that allows for men to take concubines during times of war, though respected leaders across the Muslim world have widely condemned the militant group's religious understanding.
Kerry Crawford, a professor at George Washington University, told Bloomberg that sexual abuse has repeatedly been used by soldiers during war to strengthen internal ties.
"If you and your group are doing something that is considered taboo, your doing it together forms a bond," she said. "Sexual violence does really create fear within a population."
© Copyright IBTimes 2023. All rights reserved.