Islamic State Update: ISIS Militants Spread To Lebanon, Eye Tripoli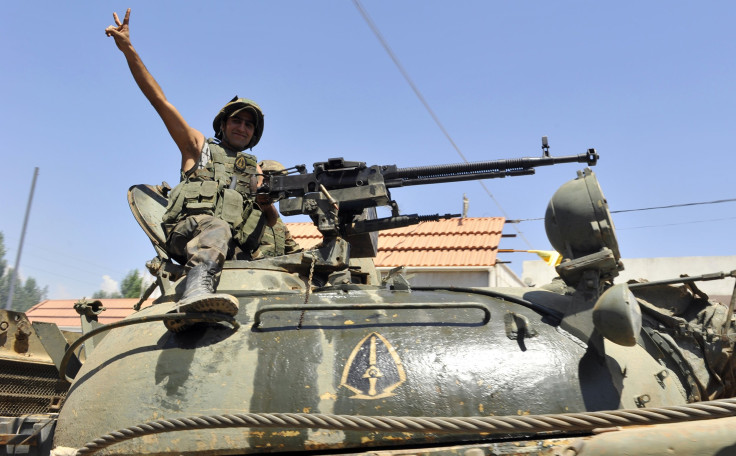 As Islamic State militants continue to advance in Iraq and maintain their grip over much of Syria, support for the extremist group is spreading in Lebanon. The militant group also known as ISIS is finding supporters among Lebanon's Sunni Muslim community, which has grown fed up with Syrian rebels attacking the Lebanese army, the Wall Street Journal reported Tuesday.
Unlike in Syria and Iraq, the Islamic State does not hold territory in Lebanon. But it has established footholds in remote mountains along Lebanon's eastern border and has used those gains to launch almost daily incursions into Lebanon, according to the Associated Press. According to Lebanese army Gen. Jean Kahwaji, the Islamic State poses a "great threat" to Lebanon.
The Islamic State wants access to Lebanon's second city, Tripoli, which would give it a crucial outlet to the sea. But Brig. Gen. Ali Kanso of the Lebanese army told the Wall Street Journal that will not happen because the Islamic State lacks popularity in the northern port, despite its large Sunni population.
"The ideas of (Islamic State) are not accepted by the people in Tripoli," he said. "Our people are sophisticated and educated. Who can approve of decapitations and selling women to slavery in the 21st century?"
The tension began in August when a Lebanese border town was seized by Islamic State militants with intentions of pulling the country into an Iraq-like sectarian war between Sunnis and Shiites. With the powerful Lebanese Shiite group Hezbollah fighting alongside President Bashar Assad's forces in Syria, peace between Lebanese Shiites and Sunnis is at risk. Lebanese Sunni Muslims have largely supported the uprising against Assad, who belongs to the Alawite sect allied with Shia Islam. Approximately 1.2 million Syrians — mostly Sunnis — have fled to Lebanon, according to the U.N. refugee agency.
Analysts said Islamic State militants view seizing Lebanon as an opportunity to eventually strike at Hezbollah's strategic ally, the Shiite-run Islamic Republic of Iran. "The territory of Lebanon is a longer-term goal," David Schenker, director of the Arab politics program at the Washington Institute for Near East Policy, told the South China Morning Post.
Lebanon, a small country of roughly 4 million, is nestled on the Mediterranean coast between Syria and Israel. Lebanon is predominantly Muslim, half of which are Sunni and the other half Shia, according to the Central Intelligence Agency.
© Copyright IBTimes 2022. All rights reserved.
FOLLOW MORE IBT NEWS ON THE BELOW CHANNELS