Islamist sect shoots dead four in northeast Nigeria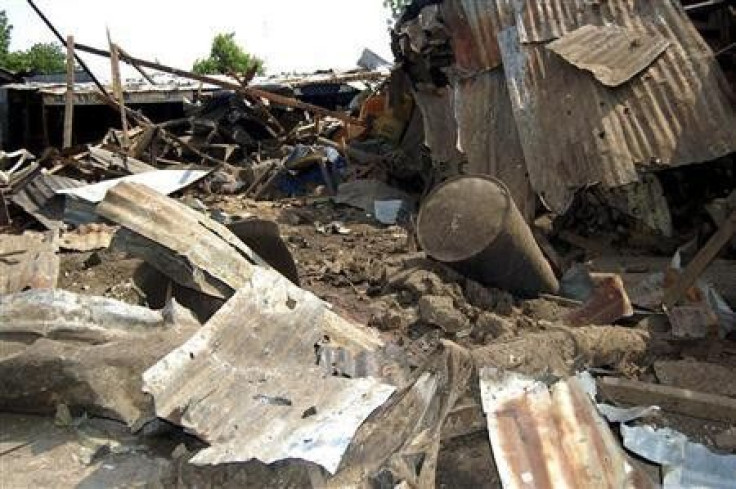 Gunmen shot dead four people in a bar in the northeastern Nigerian town of Maiduguri in the latest strike by a radical Islamist sect, police said on Tuesday.
Boko Haram, whose name translates from the local Hausa language as Western education is sinful, has claimed responsibility for almost daily attacks in the remote, dusty northeast of Africa's most populous nation.
The sect's ambitions have grown and its threat has spread, bombing the police headquarters in June and the United Nations building in the capital last month, killing 23 people.
The Boko Haram members went to the beer parlour at about 8pm (1900 GMT Monday) killing three customers and the owner of the joint, said Abubakar Kabiru, police spokesman for northeast Borno state.
He said two more people were shot dead on Sunday by suspected members of the sect, which wants sharia law more widely applied across Nigeria.
President Goodluck Jonathan on Monday said the heightened security risks in Nigeria were keeping foreign investors from putting funds into sub-Saharan Africa's second-largest economy.
Nigerian authorities have made several arrests since the U.N. blast and eight suspected members of Boko Haram are due to be arraigned in an Abuja court on Tuesday. It was not clear what they will be charged with.
Boko Haram's attacks are becoming increasingly sophisticated and intelligence officials have said there is evidence to suggest some members have trained in Niger and have connections with al Qaeda's North African wing.
The group's views are not espoused to by the majority of the Nigeria's Muslim population, the largest in sub-Saharan Africa.
© Copyright Thomson Reuters 2023. All rights reserved.