Israel Blasts EU Parliament Vote Calling For Goods From Occupied Territories To Be Labeled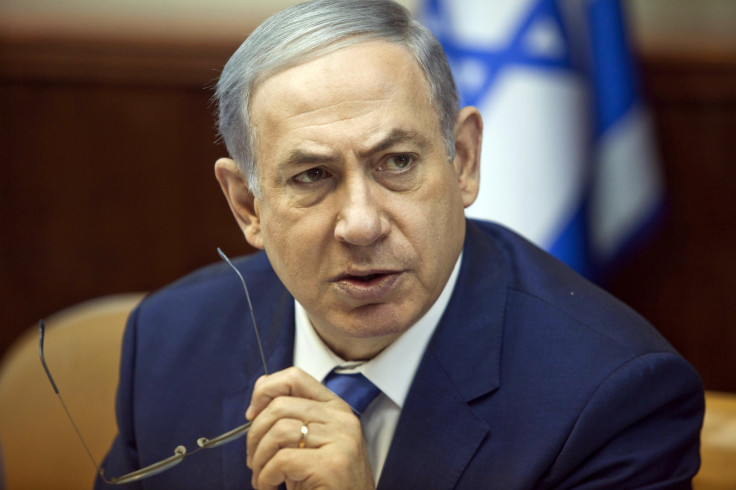 Israeli leaders reacted angrily to a European Union vote held Thursday that called for products made in Jewish settlements in occupied territories to be labeled, with Prime Minister Benjamin Netanyahu invoking the Holocaust in his criticism of the move. The European Parliament overwhelmingly passed the measure, 525-70, with 31 abstentions. It calls for goods sold in Europe to be labeled as products of settlements if manufactured in the Israeli-occupied West Bank, east Jerusalem, or Golan Heights.
The motion said the labeling of Israeli settlement products in the EU market, "in the spirit of differentiation between Israel and its activities in the Occupied Palestinian territories," would "ensure that all agreements between the EU and Israel unequivocally and explicitly indicate their inapplicability to the territories occupied by Israel in 1967."
While the resolution is nonbinding, it adds impetus to moves already underway in Europe to differentiate between Israel and the occupied territories, which are considered illegal under international law.
In a statement Thursday, Netanyahu branded the vote unjust. "It is simply a distortion of justice and of logic and I think that it also hurts peace; it does not advance peace," he said in a statement cited by the Times Of Israel. "The root of the conflict is not the territories, and the root of the conflict is not the settlements. We have historical memory of what happened when Europe labeled Jewish products," he added, in an apparent reference to the Nazi practice of making Jews wear identifying stars on their clothing.
Israeli foreign ministry spokesman Emmanuel Nahshon told reporters that the EU motion was "discriminatory, with a sharp smell of boycott."
The move comes amid increasing tensions on the settlement issue between the EU and Israel. Earlier this week, Helga Schmid, secretary general of the European External Action Service, visited Jerusalem and discussed the labeling directives with her Israeli counterparts. A senior official in the Foreign Ministry in Jerusalem said the discussion turned into a pointed argument, Israeli newspaper Haaretz reported.
Israel's government is taking steps to fight the "Boycott, Divestment, and Sanctions" (BDS) movement in Europe, a campaign modeled on the one that ended apartheid, and some officials and commentators have described the planned labeling moves as a "boycott," Financial Times reported.
© Copyright IBTimes 2023. All rights reserved.
FOLLOW MORE IBT NEWS ON THE BELOW CHANNELS