Israel's Senior Official Defends West Bank Settlements, Calls For International Support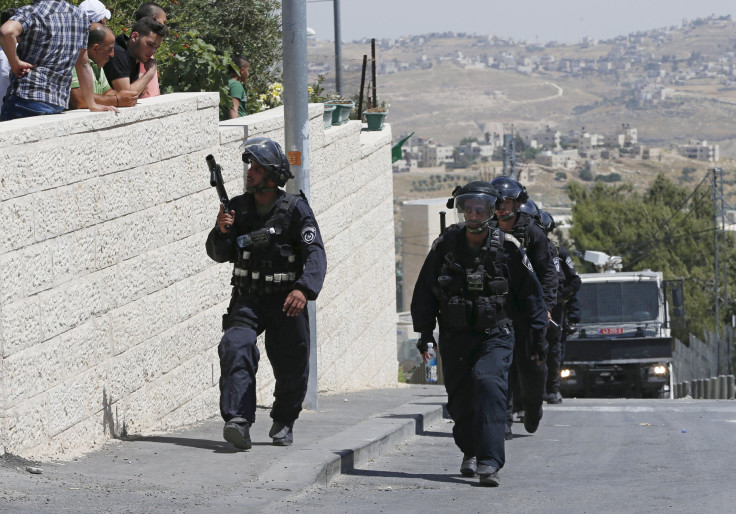 Israel's newly appointed Deputy Foreign Minister Tzipi Hotovely strongly defended her country on Thursday, refuting international criticism of the nation's policies. Hotovely told Israeli foreign officials that Israel had focused too much of its diplomacy around image-building and good relations, instead of asserting its rights.
"We sought to present arguments that would play well diplomatically," she said, adding, "but currently it's important to be right. We need to get back to the basic truth of our right to this land," she said, according to Haaretz.
"This land is ours. All of it is ours. We did not come here to apologize for that," she added.
Hotovely is among several right-wing hard-liners in the government of Israeli Prime Minister Benjamin Netanyahu who assert a strong religious purpose for settling and constructing on Palestinian lands. Throughout her speech, Hotovely wove in Biblical references wherein she said that God promised the land of Israel to the Jews.
She reportedly said that she would try to gain support from other countries for Israel to continue building settlements on the occupied West Bank.
"We expect as a matter of principle of the international community to recognize Israel's right to build homes for Jews in their homeland, everywhere," she said, according to the Associated Press.
After the speech, she told reporters that she was aware of Netanyahu's dedication to a two-state solution, and would act in support of that policy officially. Netanyahu's government has a majority in the parliament by only one seat. His pre-election behavior angered Israel's allies in Washington when he promised to never recognize a Palestinian state. But shortly after the electoral victory, he reversed his stance on the issue.
Israel's settlement policy has drawn widespread condemnation from several countries and international groups.
U.S. President Barack Obama, in an interview with The Atlantic on Thursday, said that Israel was trying to conflate legitimate criticism of its policies with anti-Semitism.
"There has been a very concerted effort on the part of some political forces to equate being pro-Israel, and hence being supportive of the Jewish people, with a rubber stamp on a particular set of policies coming out of the Israeli government," he said. "So if you are questioning settlement policy, that indicates you're anti-Israeli, or that indicates you're anti-Jewish. If you express compassion or empathy towards Palestinian youth, who are dealing with checkpoints or restrictions on their ability to travel, then you are suspect in terms of your support of Israel."
The Palestinian Authority has been petitioning a number of international bodies, including the International Criminal Court, FIFA and the United Nations, to take action against Israel's occupation and alleged war crimes.
© Copyright IBTimes 2023. All rights reserved.