Israel Caves In To US Pressure, Agrees To Provide 'Strategic Materials' To Ukraine
Bowing to pressure from Washington, Israel has reportedly agreed to provide Ukraine with unspecified "strategic materials" worth millions of dollars.
According to a report in The Times of Israel, the decision comes after the Biden administration insisted that Jerusalem join NATO members to do much more than just provide humanitarian aid.
Israeli newspaper Haaretz, which originally reported the development, citing three senior European diplomats speaking on the condition of anonymity, said Washington wanted Jerusalem to supply Ukraine with anti-aircraft batteries.
However, following deliberations between the two governments and within the Israeli security establishment, Jerusalem eventually agreed to fund unspecified strategic materials instead. The report said Israel had asked all the parties involved in the deal not to disclose its details. However, the nature of the strategic material is known to Haaretz, the report added.
The European officials also told Haaretz that the Israeli defense ministry had also eased guidelines allowing NATO member countries such as the U.K. to provide Ukraine with weapons systems that use Israeli components like electro-optical and fire-control systems.
Although Israel has publicly condemned Russia's invasion and sided with Western allies, Jerusalem has shied away from providing Ukraine with military equipment and weapons. This is despite Kyiv's requests for the supply of air defense equipment with a particular interest shown in the Iron Beam, Barak-8, Patriot, Iron Dome, David's Sling and Arrow Interceptor. Jerusalem has restricted itself to providing Kyiv with humanitarian aid, including helmets and bulletproof vests for medical teams.
The Israeli refusal to provide Ukraine military aid, citing limitations and operational considerations, is driven by Jerusalem's own strategic security interests in Syria. Russia holds influence in Syria and Israel fears that the supply of weapons to Kyiv will anger Moscow.
The Haaretz report added that the Israeli government's decision to fund the strategic material was a one-off agreement approved by Prime Minister Yair Lapid and Defense Minister Benny Gantz, leaving its continuation for the new government of Benjamin Netanyahu to decide. According to the report, the shift in Israel's position was driven by Iran's decision to supply drones and missiles to Russia.
As reported Thursday, Ukrainian President Volodymyr Zelensky has said that Netanyahu agreed to "consider" Kyiv's request for its much-needed air defense systems. Before the elections, Netanyahu said in an interview with USA TODAY that if elected to power, he would "look into" whether Israel could supply weapons to Ukraine.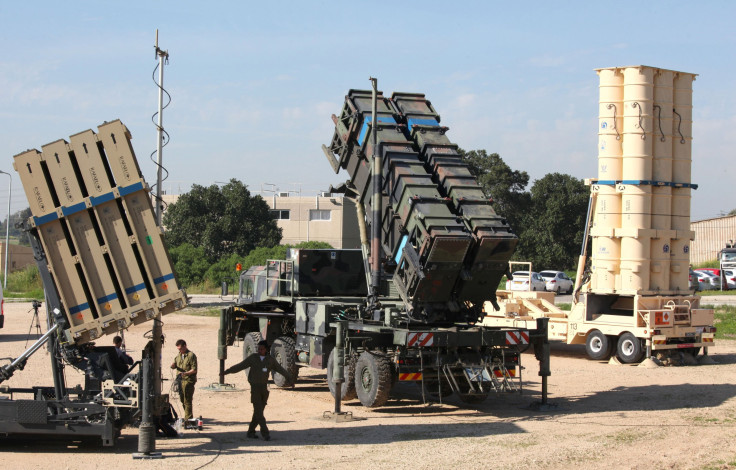 © Copyright IBTimes 2023. All rights reserved.