Israel Election Update: Netanyahu's Likud Party, Herzog's Zionist Union In Virtual Tie, Exit Polls Indicate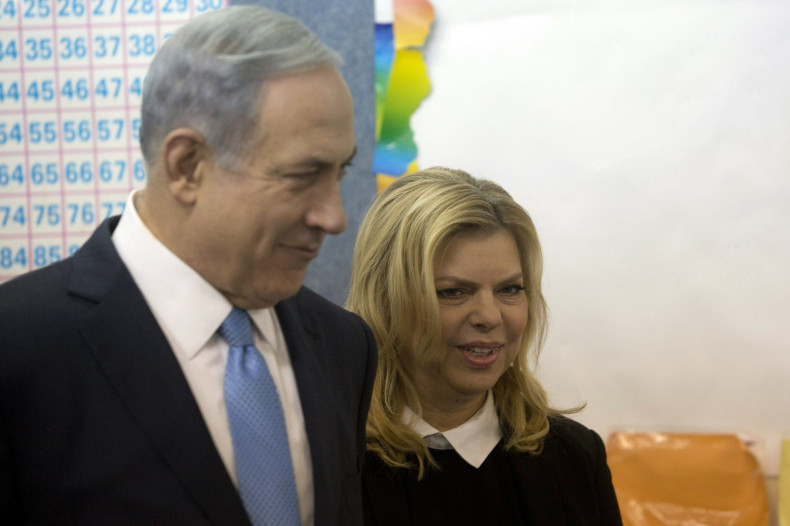 UPDATE 9:35 p.m. EDT: Israeli Prime Minister Benjamin Netanyahu appeared headed toward victory in Tuesday's elections. With 70 percent of the vote counted, Netanyahu's Likud Party had won 24 seats in the 160-seat Israeli Knesset to the Zioniost Union's 19 seats.
UPDATE 5:35 p.m. EDT: Prime Minister Benjamin Netanyahu declared victory in Israeli elections Tuesday as exit polls showed him in a virtual tie with Isaac Herzog, the Jerusalem Post reported. Polls released by Israeli television stations gave Netanyahu's Likud Party 27 or 28 seats in the Israeli Knessset (parliament) to Herzog's Zionist Union Party's 27.
Original post
Israeli Prime Minister Benjamin Netanyahu's Likud party took a narrow lead in exit polls Tuesday night just after the elections drew to a close. The Jerusalem Post reported Channel 2's exit poll indicated Likud appeared to have captured 28 seats compared with 27 for the Zionist Union and 13 for the Joint Arab List. Channel 10's and Channel 1's polls indicated a 27-27 seat split between Likud and Zionist Union with 13 seats for the Joint Arab List.
Actual results were not expected to be finalized for hours.
Neither of the two leading parties has enough seats to form a government outright in the 120-seat Knesset, Israel's parliament. A coalition government of 61 seats would be needed for a government to form. Both Netanyahu and Zionist Union leader Isaac Herzog have rejected the idea of forming a unity government.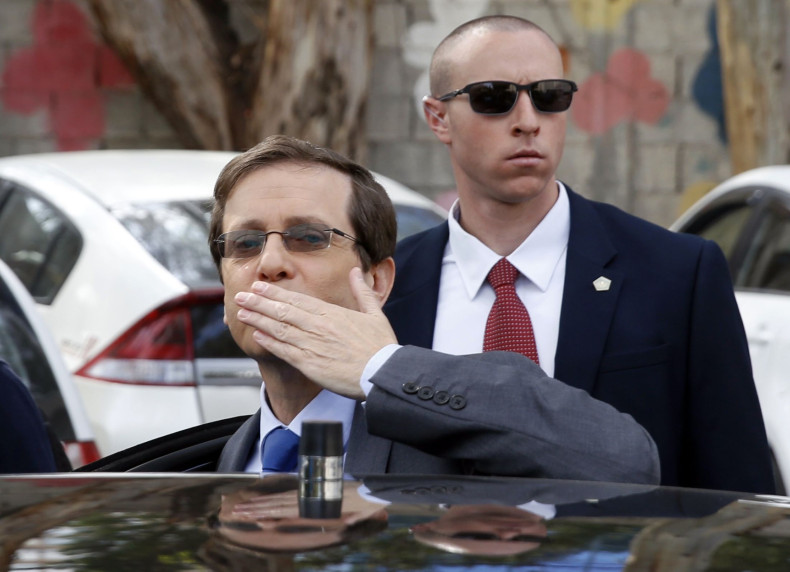 Likud was trailing in the polls in the final days before the vote. Netanyahu made a dramatic play for support Monday, declaring he no longer supports the two-state solution to the Israeli-Palestinian conflict promoted by the United States and other world powers.
"I think that whoever today moves to establish a Palestinian state and withdraw from territory is giving attack territory for Islamic extremists against the state of Israel," Netanyahu told Israeli news site NRG, according to the Associated Press. "Whoever ignores that is burying his head in the sand. The left is doing that, burying its head in the sand time after time."
Turnout for Tuesday's balloting was put at 72 percent of Israel's nearly 6 million eligible voters, the Times of Israel reported. Polls closed at 10 p.m.
Tel Aviv lawyer Dedi Cohen, 39, told Reuters that Netanyahu has been in office long enough: "For the first time in my life, I'm going to be voting Labor, that is the Zionist Union. Previously I voted for centrist parties, but now the risk of Netanyahu building the next government is too big. How long has he been in power? Nine years? It's too much. Enough."
"I'm voting for the right but am in a dilemma over which party. I'm not keen on Netanyahu's conduct, his arrogance, but on the other hand, I don't inadvertently want to help bring a left-wing government to power," said Alon Gal, 49, a high-tech firm manager from Mevaseret Zion, near Jerusalem.
© Copyright IBTimes 2022. All rights reserved.