Israel in Grip of Massive Protests Over Rising Cost of Living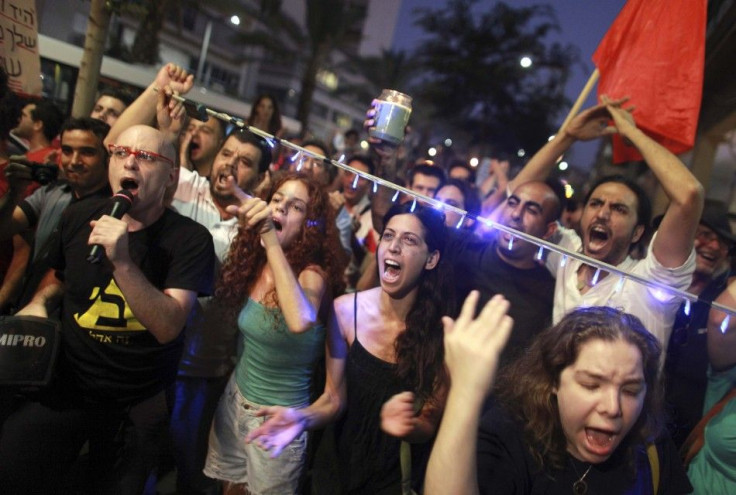 More than 250,000 Israelis have staged protests in Tel Aviv and Jerusalem cities over the rising cost of living, reflecting the middle-class discontent over the country's inability to address the long-pending housing needs.
Israelis are increasingly finding it difficult to meet the basic needs to survive, at a time when pressure is mounting on the country's leadership to make truce with the Palestinians.
Prime Minister Benjamin Netanyahu is already under pressure to address the housing problem. "We are hopeful that this current wave of demonstrations will help us get through parliament the sort of legislation and things we require to bring down prices," Mark Regev, Benjamin's aide told BBC.
Israel's growth at 4.5 percent on average since 2004, with 6 percent unemployment, however, failed to tame inflation owing to widespread housing shortage in the country. Last month, the government invited applications to build 50,000 homes after protests continued for more than 12 days.
In three years between from December 2007 to August 2010, housing prices jumped 35 percent inflation-adjusted, shooting up rentals. In a recent poll by Haaretz newspaper, 87 percent of people supported the protests and half of them unhappy with the government's handling of the housing shortage.
A recent Facebook campaign to boycott cottage cheese received an unprecedented response, forcing immediate drop in prices of cheese, which is Israel's staple food.
For a country at war with its neighbors over the Palestine issue cannot afford popular discontent, especially in view of the revolutions which shook many Arab neighbors in the region.
© Copyright IBTimes 2023. All rights reserved.