Israel Kidnapped Teens Update: Clash With Palestinians Injures 3; 30 Terror Suspects Detained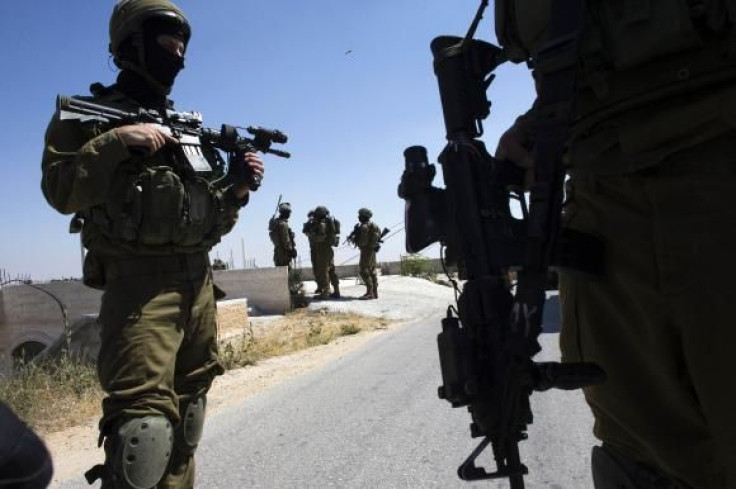 Palestinians on Thursday clashed with Israeli forces who were reportedly trying to find three boys suspected to have been kidnapped by terrorists in the West Bank.
Three Palestinians were injured after being shot by Israeli forces who said they returned fire after 300 Palestinians "hurled explosives and opened fire on them" in the West Bank city of Jenin overnight, according to an Israeli military statement obtained by Reuters.
"The soldiers responded with live fire, identifying hits," the statement said. The fighting was one of the fiercest since Israeli troops went into the West Bank to find three teenagers -- Naftali Frenkel, 16, Gil-Ad Shaer, 16, and Eyal Yifrah, 19 -- who went missing last week.
Israel believes the three boys were trying to hitchhike near their religious schools in the West Bank when they were kidnapped by the militant group Hamas. About 30 "terror suspects" were detained in the West Bank on Thursday and 300 Palestinians have been detained since the mission to find the missing boys began.
Palestinian President Mahmoud Abbas called on whoever is holding the teens to release them and said that those responsible for the abductions are "seeking the destruction of [Palestinian] authority."
While Israel blamed Hamas, Abbas didn't point to any specific group, but said Wednesday: "We are still looking and searching to find out who carried out such an act."
© Copyright IBTimes 2023. All rights reserved.