Israel Is In The Midst Of A Technology Startup Boom. How Do You Invest In It Without A Lot Of Money? Try Crowdfunding Venture Capitalists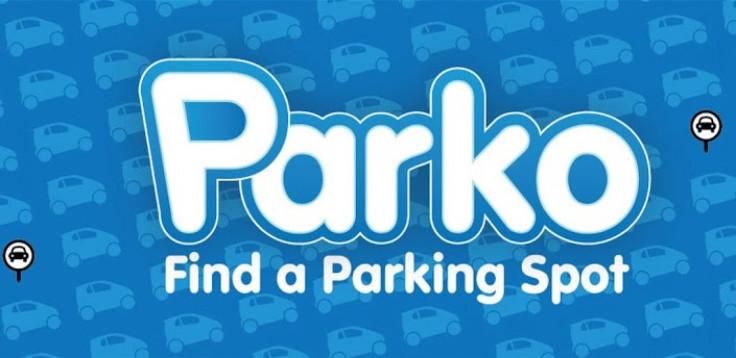 TEL AVIV, Israel -- The average Tel Avivian spends about a year of life trawling through traffic on the frustrating hunt for a car park, according to municipal statistics.
That may seem like a lot, but it's on par with the world's other big cities, according to IBM's Global Parking Survey 2011.
Now, there's an app for that. And it's one of the products of Israel's burgeoning technology startup scene: High-tech exports are estimated to be worth $18.4 billion a year, or almost one-half of the country's entire exports, according to Central Bureau of Statistics data.
Two Tel Aviv residents who fought the daily car-park battle in the sweltering heat of the Mediterranean metropolis finally had enough last year, and designed a new weapon for the fight.
The result is Parko, an Apple iPhone and Google Android app that encourages drivers to share the locations of parking spots they are about to vacate by giving them prizes, coupons and even cash -- as well as the promise that, next time, they won't have to spend the better part of the day searching for an empty stretch of curb. It uses unique technology that employs nine sensors already installed in the average smartphone.
But propelling Parko from a good idea into a functioning business required cold, hard cash. That's where new Israeli hybrid venture capital/crowdfunding platform OurCrowd came in, gathering and investing $350,000 in Tel Aviv-based Parko just before it launched in December.
It wasn't a hard decision, according to OurCrowd general partner Elan Zivotofsky.
"We invested at a relatively low valuation, and we own a pretty good chunk of the company. Within a few days of launching, it had over 15,000 downloads and people were using it," Zivotofsky said.
Now, just a few months later, Parko has more than 30,000 users, and is thinking globally as it prepares to launch version 2.0, company CEO Tomer Neu-Ner said: "High up on the list of priorities are San Francisco, New York, possibly Sydney, and after that European cities like Paris."
It may launch in Toronto as well, Zivotofsky hinted.
Parko is one of 15 deals that OurCrowd has put together since last July, when it metamorphosed into a functioning funding platform from an idea by tech-industry veteran Jonathan Medved, whom the Washington Post called "one of Israel's leading high-tech venture capitalists," according to his company biography.
OurCrowd may afford an insight into what the future of funding for Israel's tech industry will look like. During the boom years, money flowed easily, but after the global crisis that began in 2008, a trend started to emerge, Zivotofsky said: It is characterized by an increasing use of the power of the individual and the Internet for successful crowdfunding models. That trend was the inspiration behind OurCrowd.
"There's a gap between the amount of startup activity that's happening and the seed rounds that are happening," Zivotofsky said. "So there's a lot of very early-stage [investments of] $100,000, $200,000, $300,000, getting companies started. The problem is when they get to the next round, the A round, where they need $1 to 2 million to really take them to their most important milestones in building a company." (The A round is typically the first round of venture capital funding, so-called because of the Class A preferred shares issued to people who provide money for it.)
"That creates an opportunity to see great deal flow where there isn't the funding going on that was going on in the past, and we think we can play a great role helping to fill that gap," he said.
While Parko was an early-stage investment, OurCrowd predominantly looks for startups that are slightly more established. What the company does is deconstruct traditional investment methods in those companies, and democratize the process for investors, who can join with a $10,000 minimum investment, the firm says.
Angels Who Lose Money
Historically, there have been two ways to become involved in Israeli startups. Commonly, an investor would put money in a venture capital fund, lock up the money for a period of as long as 10 years, and have no idea what the fund was investing in. The positives were exposure to top companies, professionalism, and experience in structuring the deals.
In contrast, angel investing allowed people to become involved individually and invest by choice, with no large, upfront fees. But most people don't have access to the information given to professional and institutional investors, and lack the capabilities for due diligence and research.
Most angel investors, OurCrowd's head of investor community Zack Miller said candidly, "lose money because they invest in only one or two companies. But Kauffman Foundation research shows that if you build a portfolio with a minimum of six, the returns have been 2.5 times the original investment."
What OurCrowd aims for is the "golden mean in the middle," Zivotofsky said: "The choice, the transparency, the ability to invest smaller amounts in what they want to invest in, but the professional experience of what a venture capital team would normally bring."
The idea is for people to create personal portfolios based on their own interests, and have a greater personal involvement in their investments. Investors who go through the accreditation process get access to OurCrowd's information on the companies it's backing, including the ability to review due diligence and research on those companies. There are webinars where investors can get a flavor of who the management team is, view the company's presentation, and talk with them and the OurCrowd team about the deal.
In its first two quarters, Our Crowd raised $5.5 million for its own management company and investment vehicle, and about $7 million for the companies it has invested in so far.
Unlike other crowdfunding models such as AngelList and FundersClub, which Miller claimed are "general marketplaces where anyone can put their companies up there and raise money," OurCrowd is legally limited to investors who go through the accreditation process.
OurCrowd's 10 investment professionals also backs each deal themselves, accounting for 5 percent to 15 percent of the total transaction value.
In the case of Parko, they are also helping the startup find connections and develop its business, said company CEO Neu-Ner: "It's great to have them so involved in finding potential partners, putting us in touch with people who can help us launch in North America."
OurCrowd's investment arm is one part of its vision to support Israeli startups. Another arm is its network of more than 15,000 people worldwide, predominantly from Jewish or Christian communities, who have expressed an interest in supporting Israeli startups as noninvestors. They use their connections to help the companies penetrate overseas markets, and take to social media to promote investment in Israel.
Apple, IBM And Intel Discover Israel
Whether that turns into success for OurCrowd, it's too early to say. Zivotofsky conceded that in the medium to long term, as long as five years, it will be judged on returns. And that's where the problem has historically been with Israeli startups.
According to Zivotofsky, Israeli startups used to have great technology but subpar management. Now the country has serial entrepreneurs who have built and sold $500 million to $1 billion public and global companies, and who are now starting their next companies.
That's attracting big companies such as Apple Inc. (NASDAQ:AAPL), Intel Corp. (NASDAQ:INTC), and International Business Machines Corp. (NYSE:IBM), which are buying Israeli companies and setting up research and development inside Israel. In 2012 alone, acquisitions of Israeli companies amounted to $5.5 billion, with an average deal size of $111 million. And that's not including the Cisco Systems Inc. (NASDAQ:CSCO) $5 billion acquisition of NDS, a company that provides secure delivery solutions and other advanced interactive systems for digital and pay television.
OurCrowd works on a smaller level, where investors face more risks than those encountered by huge players such as the American tech giants that have been shopping in Israel. Still, the potential for returns far above what stock markets typically yield is attractive.
"We're investing in companies of relatively low valuations -- predominantly $1 million to $6 million," Zivotofsky said. "If the company gets acquired down the road for $50 to $100 million, these can be extremely large returns. But all of that said, it's very risky investment. Only put a part of your portfolio into it."
© Copyright IBTimes 2023. All rights reserved.