Israel Supplants US As World's Largest Jewish Population Center, Passing Symbolic 6 Million Figure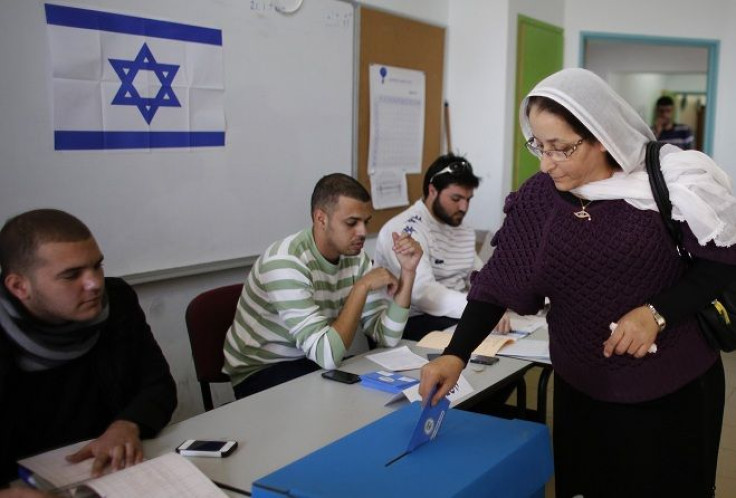 During Passover, the Jewish population of Israel has passed the symbolic 6 million mark – the same number of Jews who were believed to have been killed during the Nazi Holocaust – while the country's total population is now 8 million.
Israel now has the world's largest community of Jews, replacing the U.S. (5.5 million, with 2 million in New York City alone), France (500,000, mostly in Paris) and Canada (380,000, primarily in Toronto).
Britain has 290,000 Jews, most of them concentrated in London.
According to the Interior Ministry, Israel's non-Jewish population comprises about 1.6 million Arabs and 350,000 non-Arab Christians and others (mostly immigrants from the Soviet Union whose religion has not been listed or registered by the ministry).
Another half-million Israeli citizens live abroad, the Ynet newspaper reported.
However, a leading expert on demography warns that overall the world's Jewish population is declining.
"In the world today there are 13,800,000 Jews," Professor Sergio Della Pergola, of Hebrew University in Jerusalem, told the Yedioth Ahronoth newspaper.
"Israel has indeed experienced a growth in the number of Jews last year, but world Jewry outside Israel did not fare so well. On the contrary, world Jewry has experienced negative growth."
Indeed, prior to 1939, the global Jewish population amounted to some 18 million.
Nonetheless, for Israel to reach and pass the 6 million figure is significant.
"Six million is absolutely a symbolic number but still most Jews live outside Israel," Tom Segev, an Israeli historian and author, told the Daily Telegraph.
"But within five, seven or 10 years, you might be able to say that most Jews in the world live inside Israel and it will be legitimate to use the cliché that for the first time in 2,000 years, the Jews are in Israel. Then the question will be, what do you do with the Zionist ideology?
Within Israel itself, an interesting pattern of migration is occurring – people are moving in huge numbers to Tel Aviv, the Mediterranean coastal city and economic and cultural capital.
Haaretz newspaper reported that by 2025, an estimated 80 percent of Israel's population will live in the greater Tel Aviv area.
"The Israeli nation is congregating on the central plain, in the greater metropolitan Tel Aviv area," Arnon Soffer, professor emeritus of geography and environmental sciences at the University of Haifa, told the newspaper.
"There are many figures attesting to Jews leaving the Galilee [in northern Israel]. All the development towns in the periphery are emptying."
© Copyright IBTimes 2023. All rights reserved.