Israel Will Not Cooperate With UN Gaza Investigation, Calls It 'Kangaroo Court'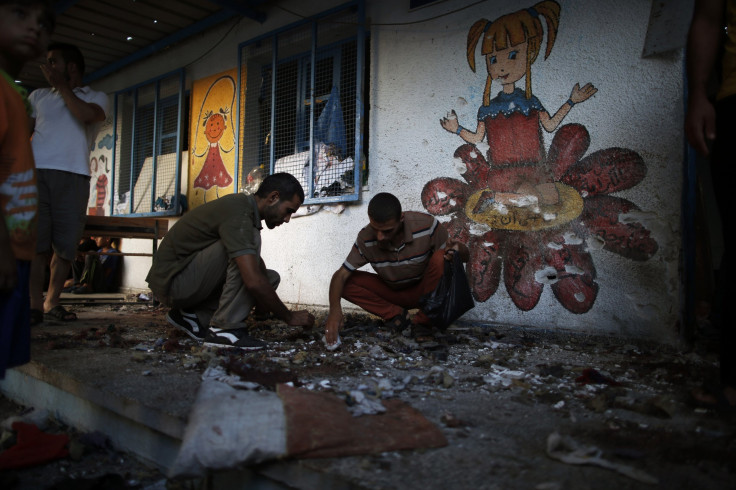 The Israeli government said Wednesday it will not cooperate with the United Nations Human Rights Council investigation into the most recent war in Gaza, calling it a "kangaroo court" because the chairman, Canadian William Schabas, according to Israel, has anti-Israeli bias.
"In view of the fact that the Schabas committee is not a fact-finding panel but an investigation whose results are pre-determined ... Israel will not cooperate with the committee," Israel's Foreign Ministry said in a statement, adding that the U.N. would investigate with "obsessive hostility to Israel."
The U.N. group is supposed to make its first report on the war in Gaza in March, but that date could be postponed if Israel continues to resist cooperating. The U.N. is tasked with looking into the conduct of Israel and Hamas during the conflict in Gaza this summer that killed more than 2,100 Palestinians and more than 70 Israelis.
In September, Israel said it had opened up investigations into its own operations in Gaza this summer, including the attacks that killed Palestinian children at U.N. funded schools. At least six schools were hit during the fighting.
A school in Jabaliya, one of 85 U.N. shelters in Gaza, was the sixth to be targeted during the Israeli military operation against Hamas, the second school to be hit in one week. Before that, an attack on a school July 24 in Beit Hanoun killed 15 people and left 200 injured. Chris Gunness, spokesman of UNRWA, the U.N. agency operating in Gaza,
claimed
at that time that the attack was the result of Israeli artillery fire. The Israeli Defense Force denied that claim and said Hamas rockets were responsible for the destruction.
On Monday, U.N. Secretary General Ban Ki-moon said that a five-member panel would investigate the attacks on more than 100 U.N. facilities and the deaths of its staff members. "The secretary general expects that the board will enjoy the full cooperation of all parties concerned," Ban's office said in a statement.
© Copyright IBTimes 2023. All rights reserved.
FOLLOW MORE IBT NEWS ON THE BELOW CHANNELS