Israelis Doubt Netanyahu's Claim Of Victory Over Hamas In The Gaza Strip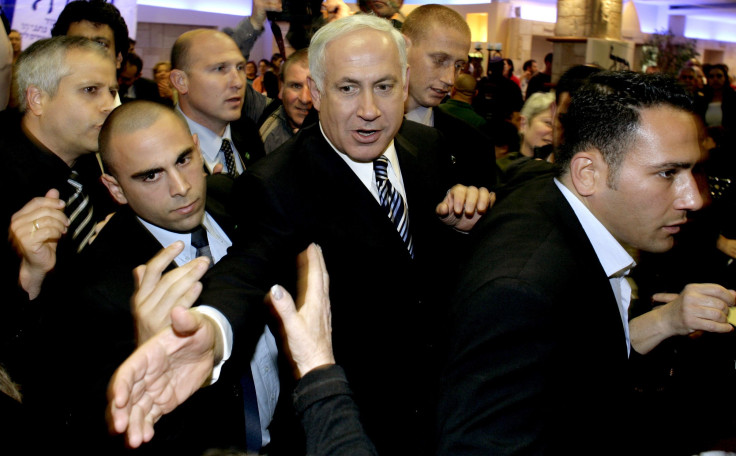 Israeli Prime Minister Benjamin Netanyahu's claim of achieving a "great military and political" victory over Hamas in the country's latest battle against the Islamist group in the Gaza Strip has been met with skepticism from many Israelis, according to the results of a poll published Wednesday.
The poll conducted by left-leaning Israeli newspaper Haaretz showed that 54 percent of respondents believed there was no clear winner in the 50-day offensive between the two sides. About 25 percent of respondents said Israel had won the war while 16 percent of those polled believed Hamas had prevailed. Five percent of those surveyed were undecided.
"With the implementation of the cease-fire, I can say that there is a great military and political achievement here for the State of Israel," Netanyahu reportedly said on national television on Wednesday, adding: "Hamas was hit hard and it received not one of the demands it set forth for a cease-fire, not one," according to a report by The Houston Chronicle.
Netanyahu also said Israel had handed Hamas "a heavy blow," and warned that Israel "will not tolerate" any more rocket fire from Hamas and threatened to respond "even harder" if the attacks resume.
However, Netanyahu's critics, including ministers in his government, reportedly believe that Israel did not go far enough in subduing Hamas, and insist that the Israeli military operation should not have stopped until Hamas was destroyed or surrendered.
Yuval Diskin, former director of Israeli security agency Shin Bet, reportedly said that the results of the war "were disappointing and were accompanied by what some have described as a sense of sourness," the Chronicle reported, adding: "The cease-fire that was achieved with Hamas has left the Israeli public frustrated."
There has been constant fighting between the two sides since the Islamist group took control of the densely populated coastal strip seven years ago.
Although it suffered major losses, Hamas continues to remain in control of the Gaza Strip. And, a cease-fire declared Tuesday saw Israel and Egypt both committing to relax constraints at the border-crossing into Gaza -- a major Hamas demand since the blockade was imposed in 2007.
"The Egyptian cease-fire proposal that Israel accepted on Tuesday did not deliver a single achievement [for Israel]," Haaretz's Barak Ravid, a well-respected Israeli reporter, said in a report by the Vox.
Hamas has demanded that Israel start allowing more goods into Gaza from Israel, especially construction material, which according to Ravid is a big concession, because Israel has heavily restricted sending in such goods because it fears Hamas would use them for military purposes. It is also feared that Hamas's military struggle with Israel could boost its popularity among Palestinians at the cost of the Fatah party, which controls the West Bank.
Meanwhile, there are others who believe that despite the concessions granted in the cease-fire, Hamas too has not emerged victorious from the latest round of hostilities.
"Here's the thing about the ceasefire terms: they don't actually mean a whole lot."The ceasefire itself is just a ceasefire," Brent Sasley, a political scientist at the University of Texas, told Vox. "It's how the ceasefire is implemented and the talks that build on it [that matters]."
Sasley went on to list the setbacks Hamas faced during the conflict: "The war [closed] the tunnels, which were a source of revenue for Hamas, it [degraded] Hamas' military capability [by] destroying rockets and launchers ... everything Hamas did, including attacks through the tunnels, efforts to capture a live soldier, and cause mass civilian death, Israel shut down."
"I can't see any metric by which Hamas wins the war," he reportedly said.
© Copyright IBTimes 2023. All rights reserved.