Italy prevents ferry carrying North Africans from landing in Sicily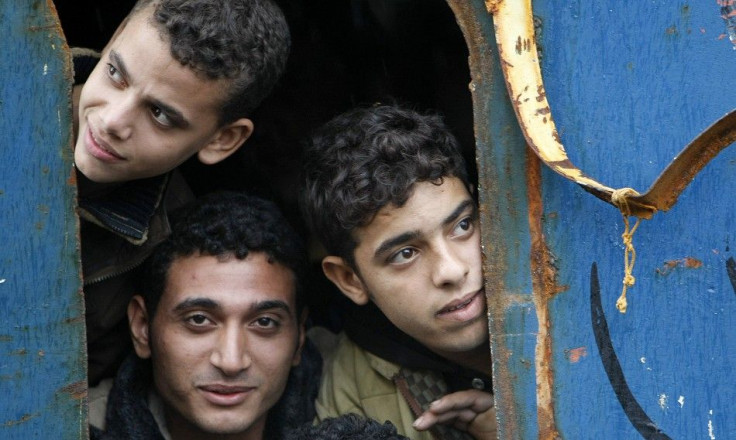 Italy has blocked a ferry carrying about 1,800 people, primarily Moroccans fleeing Libya, from docking in Sicily, on orders from Rome's interior ministry.
According to Italian media, the ship embarked from Tripoli, Libya and asked for permission to refuel on Sicily after Malta refused it entry.
The ferry was last reportedly about approximately 150 miles from the port of Augusta on Sicily's east coast.
The ship is currently off our coastline waiting in international waters, Antonio Giummo of the port of Augusta in Sicily told Agence France Presse.
They have asked to come into port to refuel. We have notified them of an entry ban ordered by the ministry.
The boat was reportedly chartered by the passengers who were working in Libya at the time of the revolt against Moammar Gaddafi erupted.
Separately, United Nations officials said that 41 people are believed to have drowned after another boat carrying migrants capsized off Tunisia. Five people were rescued by another vessel that was sailing to the Italian island of Lampedusa.
We talked to the five survivors in Lampedusa, UN refugee agency spokesman Federico Fossi told BBC.
They were in the water for eight hours. They saw one boat passing by but it didn't stop. The other one that rescued them had 45 people on board. That was also in distress and that was rescued by a military ship.
Since Monday, almost two dozen boats carrying 1600 Tunisian migrants have arrived on the tiny isle.
© Copyright IBTimes 2023. All rights reserved.