Its 01-01-11 in New Zealand, Australia; World kicks off New Year festivities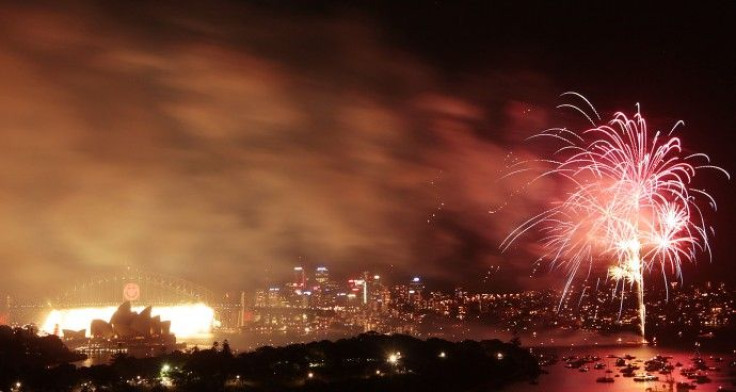 New Year celebrations have begun all over the World. Thousands of revelers in New Zealand welcomed 2011 with a bright display of fireworks illuminating the skies. Australians and tourists who flocked at the Sydney's harbor bridge were treated to the biggest fireworks since the millennium celebrations. A clear, warm day in Sydney cheered up the occasion.
Several countries across Asia and Europe are gearing up to kick off the celebrations over the new few hours. At least a million people are expected to gather at New York's Times Square to welcome the year. More than 100,000 are likely to attend the fireworks display in Paris fireworks, while 700,000 revelers could gather for the festivities in London.
Meanwhile Vietnam's capital, Hanoi, will officially celebrate the occurrence on Friday. Officials in India also announced that several Indian cities could celebrate till the following morning. In Myanmar, however, the military junta banned usage of fireworks and threatened action against people using them to mark the occasion.
© Copyright IBTimes 2023. All rights reserved.