Ivy League Endowments 2015: Princeton University On Top As Harvard Struggles With Low Investment Return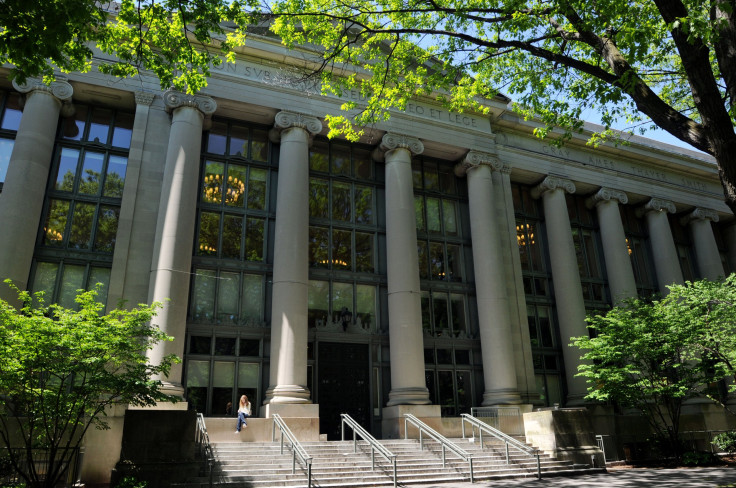 University investment reports for the past fiscal year have begun trickling in, and Princeton seems to have come out on top in the Ivy League. The New Jersey college's endowment saw a 12.7 percent investment gain for the year ending June 30 and was valued at $22.7 billion, the Associated Press reported this week. That return beat out both Harvard University and Yale University, which are ranked the No.1 and No. 2 institutions with the largest funds of donated assets earmarked for investment.
Wilshire Trust Universe Comparison Service put the median return for endowments over $500 million at 3.6 percent this year, the Wall Street Journal reported. Yale's reported investment return was 11.5 percent, and its endowment was valued at $25.6 billion. Meanwhile, Harvard's endowment, with a 5.8 percent gain, reached a high of $37.6 billion.
It's the biggest in the world, but Harvard President Drew G. Faust told the Harvard Crimson that she was worried about the state of the fund. Reversing the school's trend of underperformance, which has been linked to management changes and the Great Recession, was a priority for Stephen Blyth, who became president of the Harvard Management Company in January. Blyth wrote in a letter to the Harvard community last month that he planned to "increase the rigor of our investment debate and decision-making process."
Brown University's $3.3 billion endowment -- considered the smallest among the Ivies -- had an investment gain of 5.7 percent. Dartmouth's was higher, with a 8.3 percent return and a final value of $4.7 billion. The University of Pennsylvania's investment gain was 7.4 percent, leaving it with an endowment of about $10.1 billion. Cornell and Columbia have not reported results yet.
Outside of the Ivy League, Bowdoin College was leading with a 14.4 percent gain for the year, followed by the Massachusetts Institute of Technology with a 13.2 percent return, Bloomberg reported.
© Copyright IBTimes 2023. All rights reserved.