'Jackrabbit' Review: 2015 Tribeca Film Has Concept, Lacks Execution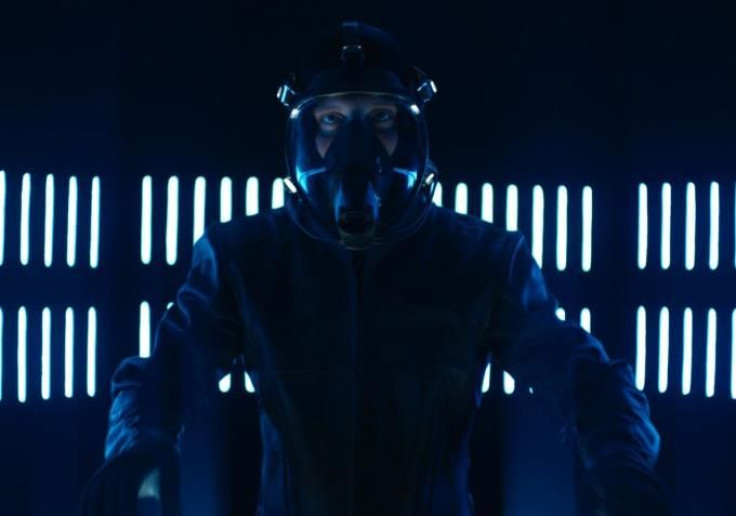 "Jackrabbit" is exciting in theory, but lacking in execution. The Carleton Ranney-directed film, which premiered at the Tribeca Film Festival in New York Saturday, takes place in a dystopian world with outdated technology. It's unexplained what happened to create this post-apocalyptic world, but a death will bring two unlikely friends together to discover what may lie outside their city's boundaries.
Life before the "reset" -- the apparent apocalypse -- is little remembered. Residents of Sector 6 are assured that "technology maintains stability," but they have a 15 percent suicide rate. They drown their sorrows in alcohol and drugs and live in a world with little privacy.
And there seems to be something more going on. Whether Eric's death was a suicide or homicide, he left behind a message that he wants his friends Max (Ian Christopher Noel) and Simon (Josh Caras) to solve. Together, they try to piece together the clues Eric (Ryan Dailey) left and ultimately decide to find out what lies beyond the city limits.
In "Jackrabbit's" cyberpunk setting, viewers will see no technology that's newer than the original Nintendo controller. Even though technology is revered in Section 6, it isn't that sophisticated. Still, there are those who are more advanced at computer science, like Max and Simon.
Though "Jackrabbit" had potential to be a sci-fi thriller, the climax of the film occurs within the first five minutes. Eric is running from someone, or something, that is never exactly explained, and his corpse is shown for a split second in the bathtub as he symbolically clenches a computer.
From there, Max and Simon find each other with the help of a note left behind from Eric. Half of the time they try to figure out what happened to Eric and the other half they try to discover what lies beyond the city's limits. Ultimately, "Jackrabbit" is like a grunge version of "The Giver" with a dash of poverty from "The Hunger Games" that has little substance.
© Copyright IBTimes 2023. All rights reserved.