James Foley's Parents Say US Government Threatened Them With Prosecution If They Tried To Raise Ransom Money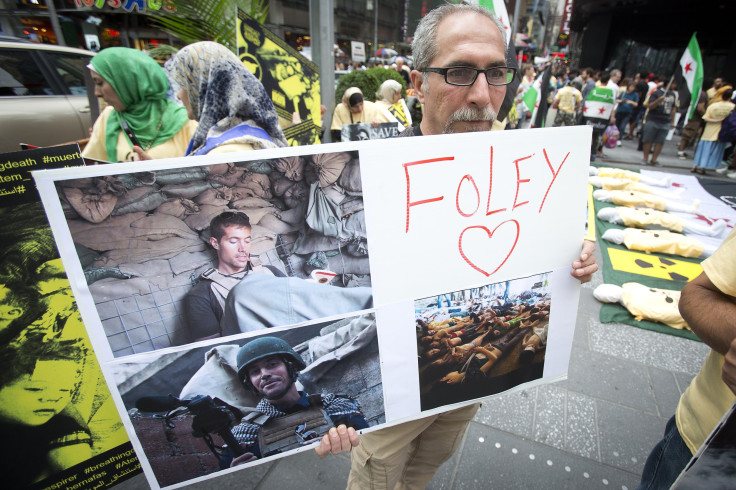 John and Diane Foley, the parents of slain U.S. journalist James Foley, said Friday that the U.S. government threatened them with prosecution if they tried to raise money to pay a ransom for their son, who was kidnapped in 2012 by the Islamic State, formerly known as ISIS, according to the Associated Press, or AP.
They ignored the threats and raised pledges anyway, to save their son, who was shown being beheaded in a video last month, after being held in captivity for 19 months. The Foleys had also said in another interview, earlier this week, that they were "embarrassed and appalled" by what they saw as the U.S. government's poor efforts to save their son.
"We couldn't just do nothing," John Foley said, in the interview to WMUR-TV, adding: "If they weren't going to rescue them, we couldn't get them home, what do you do? Leave your kid in jail to get beaten? No way."
The parents said that they felt very lonely in the process where they were kept in the dark about the efforts Washington was making to save Foley.
"It was always, 'Your son's situation is the highest priority. We're doing everything we possibly can, and we can't tell you,'" John Foley added.
"For two years, we've had to trust them," Diane Foley, said according to the interview to WMUR-TV.
The U.S. Department of State Friday denied that authorities had threatened the family with prosecution.
"We did everything we could to assist them during this awful time. We reached out diplomatically; we helped open diplomatic doors for the family. We did everything we could to get them back, including when the President ordered a risky special operations mission to rescue them." Marie Harf, the deputy spokesperson for the State Department said, in a Friday briefing, adding: "It's part of our job to help families in these horrible situations understand America's laws about paying ransom to terrorists, of course. That's part of our job, unfortunately, and those laws are not going to change any time. Obviously, we understand the family asked questions about these laws and we provided those answers, the government did."
Earlier this month, the Islamic State released another video beheading one more U.S. journalist Steven Joel Sotloff, following which U.S. President Barack Obama declared more airstrikes on the group.
© Copyright IBTimes 2023. All rights reserved.