James Rodriguez May Have To Wait Longer For Move Out Of Santiago Bernabeu
KEY POINTS
James Rodriguez was not given permission to leave by Real Madrid
Rodriguez has to wait until next summer to move out of Santiago Bernabeu
Rodriguez has no plans to question the choices of Zinedine Zidane
James Rodriguez felt that it was time for him to explore the market but the time to do that is not now. The Colombia star shared that Real Madrid turned down his request to move out of Santiago Bernabeu, meaning his desire to seek new opportunities may have to wait.
Last season, Rodriguez made just 14 appearances across all competitions for Real. He just returned from a two-year loan spell from Bayern Munich and admitted that it was somehow frustrating of not being able to play at times. The 29-year-old made these comments when he appeared on the Realeza del Futbol Latino podcast.
"I know I have the conditions to always play, but because of other people, I cannot do it," Rodriguez said. "If I were a bad player, I would accept it, but I'm a person who wants to win and always play."
Believed to be part of his struggles to get playing time is his relationship with Zinedine Zidane. It seems he has failed to find common ground, a reason why he has not been getting the opportunities to see action. Nevertheless, he respects Zizou for his preference of who will play during the games and made it clear he will not be drawn into controversies with the Real Madrid manager.
"He has his own tastes for some players and you have to respect that," Rodriguez said. "I don't get involved with things like that."
Like most players who want to play for clubs who can put them to good use, all the Colombia national can do right now is wait. His current deal expires on June 2021, meaning he may have to go through another season before he can test the waters. Frustrating as it may sound, all Rodriguez can do for now is extend his patience for the next 10 months. He could use the remaining time to showcase his abilities, a way of showing other teams he can play at a certain level if utilized the right way.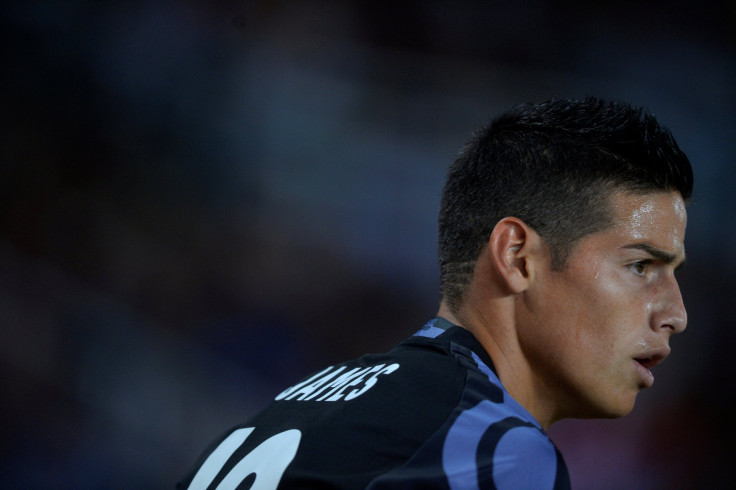 Rodriguez joined Los Blancos in 2014 following a good showing at the World Cup in Brazil. That notable performance earned him the Golden Boot. Though he was part of the club's La Liga triumph, he played only 419 minutes across eight league games during the 2019-20 season.
© Copyright IBTimes 2022. All rights reserved.
FOLLOW MORE IBT NEWS ON THE BELOW CHANNELS