Japan's Luxury Train Ticket Costs $10K, Includes Michelin Starred Meals And More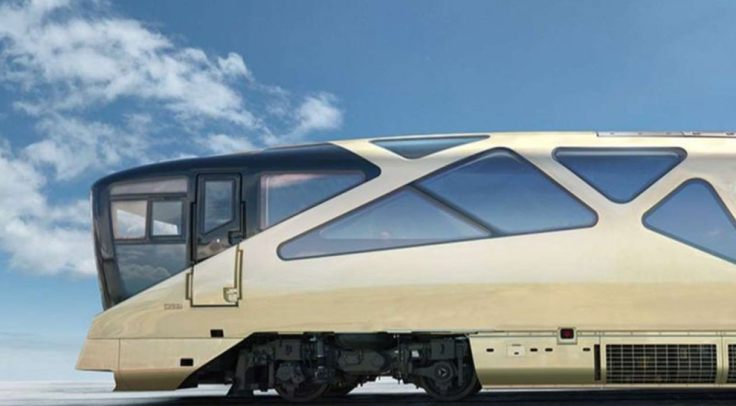 Japan's most luxurious locomotive departed on its maiden voyage Monday, carrying passengers who paid thousands of dollars for a five-star experience. The newly debuted Shiki-Shima train left Ueno Station in Tokyo on a four-day, three-night journey to the northern island of Hokkaido.
Tickets for the 10-coach train ranged from $2,860 to more than $10,000. Each of the 17 guest rooms was of suite quality, with the most expensive costing $8,493 per person if shared between two people.
"With the new Shiki-Shima, we would like to create a new level of service and history in rail travel," Testuro Tomito, president of the train's operator East Japan Railway (JR East), said during the train's departure ceremony Monday.
The lavish 34-person train was designed by Ken Kiyoyuki Okuyama using signature Japanese materials that paid homage to the nation's culture. The most expensive suite contained a bathtub made of a special type of Japanese cypress tree called hinoki, a wood known for its signature scent. Sofas in the train's lounge car were made of bentwood, employing a technique that involved bending wood while combined with steam.
Carpets in the train were imported from Oriental Carpet Mills, a company whose works have been on display at the Vatican, according to the South China Morning Post.
In additional to a comfortable ride and beautiful views from observation cars complete with numerous windows, guests can expect to have the meal of a lifetime. The foods were prepared by Michelin-starred chefs on nickel silver cutlery designed by Yamazaki Kinzoku Kogyo, whose silverware was used at the banquet for a recent Nobel Prize ceremony. To top it off, everything will be served by uniformed butlers.
Officials at JR East said tickets for the train were sold out until March 2018.
© Copyright IBTimes 2023. All rights reserved.