Japan's Scandal-hit Olympus to Launch New Medical Devices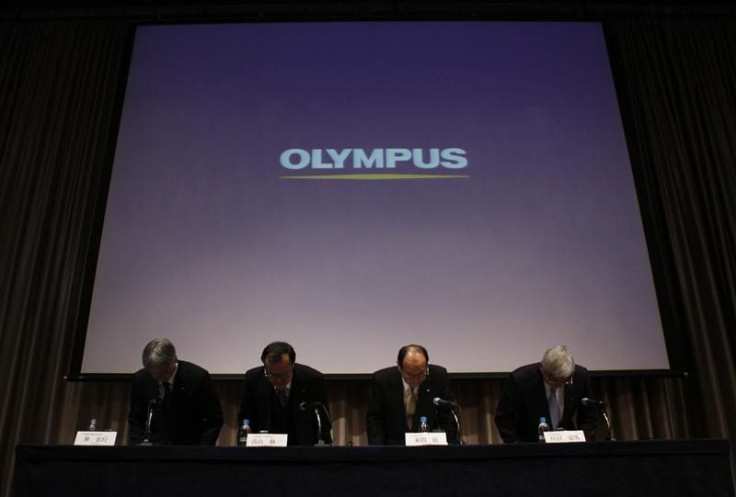 Japan's Olympus Corp will unveil new endoscopes on Wednesday, its first major product launch since an accounting fraud erupted last year and threatened the 92-year-old firm's survival.
The medical equipment maker has withstood one of Japan's worst corporate scandals partly because of its profitable endoscope business, which accounts for the bulk of its earnings.
Olympus plans to unveil three new products on Wednesday, five months after the $1.7 billion fraud began to surface, including two video endoscopes for the digestive system. One of the endoscopes is aimed at emerging markets, the company said.
Better known as a camera-maker, the firm long ago used its expertise in optical technology to become a leader in diagnostic endoscopes which are used to peer inside bodies and help diagnose intestinal and stomach cancers and other illnesses.
Olympus controls about 70 percent of the global market for diagnostic endoscopes. Its major rival is fellow Japanese firm Fujifilm Holdings Corp with 10 percent.
I think this is major, said analyst Nanako Imazu of CLSA Asia Pacific Markets, noting it was unusual for the company to call a two-hour product briefing for media and analysts.
Every six to maybe seven years they launch new products for flexible endoscopes. At the management level they are still dysfunctional, but at the product level they may want to show that they are pretty strong, she added.
The Olympus board has yet to be fully overhauled despite being discredited by an outside investigation, though all the directors are set to be replaced at an extraordinary meeting next month when shareholders vote on a new line-up.
However, apart from a few top resignations during the course of the scandal, Olympus is being run by many of the same people who sacked the only executive who had internally challenged the firm's bookkeeping, CEO-turned-whistleblower Michael Woodford.
Five of the eight existing internal directors are being sued by Olympus for dereliction of duty.
Woodford meanwhile has failed in his campaign to be reinstated, thwarted by Japanese shareholders, and is suing the company for unfair dismissal. The Englishman is also courting public opinion, with plans to publish a book, 'Terminated', in Japan before the April 20 meeting votes in a new board.
Olympus also plans to unveil an energy-based surgical device on Wednesday. The firm declined to give details ahead of the announcement but these kind of devices can include instruments that both cut and cauterize tissue to stem bleeding.
Most recently, Olympus released an ear, nose and throat endoscope last September, a month before the scandal broke. It had launched an ultrasonic gastrointestinal videoscope in December 2010 and a colon videoscope in August 2010.
The firm's endoscope business has proven to be remarkably resilient because it is a world away from the fickle consumer electronics business, where loyalty counts for little, product cycles are short and hot new fads rule the marketplace.
Endoscopy suites, by contrast, are major investments for customers such as hospitals and specialist clinics whose major concern during the scandal, according to anecdotal evidence, has been continued supply and after-sales service.
CLSA's Imazu said even hospitals turned off by the scandal would have little choice but to continue with Olympus for now.
Flexible endoscopes is a five-year product cycle so ... they have to use it because they have the infrastructure of their devices installed in their hospitals, she said.
They have no choice to change supplier right now, that's the reason why their business is pretty strong for flexible endoscopes.
(Reporting by Tim Kelly and Yoko Kubota in TOKYO; Writing by Mark Bendeich; Editing by Dean Yates)
© Copyright Thomson Reuters 2023. All rights reserved.
FOLLOW MORE IBT NEWS ON THE BELOW CHANNELS