Jason Hendrix Killed His Family, Then Went To Church; Pastor Said Teen Was Recently Baptized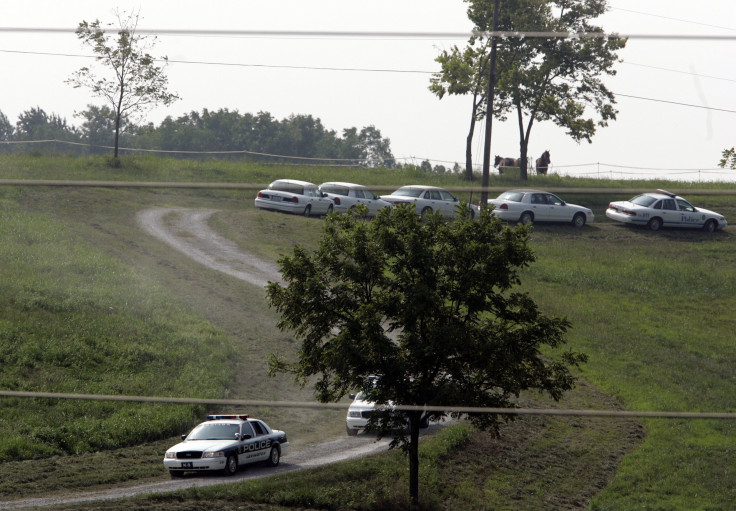 A Kentucky teen was killed by police in a fatal shooting Saturday after he allegedly killed his parents and younger sister. Jason Hendrix, 16, wounded one officer in the shootout with police in Maryland after crashing his car in a police chase, according to media reports.
Hendrix was reportedly carrying with him a 9 mm semi-automatic handgun, two .38-caliber pistols, a double-barreled shotgun and a backpack "completely full of ammo." Police found the bodies of his parents, Kevin and Sarah Hendrix, and 12-year-old sister, Grace, at his home. All three were shot repeatedly. A pillow was used to muffle the gunshots.
Police said the teen ambushed his parents Wednesday and then went to a church youth group meeting, where he told friends he had found his father's guns. He later left town on the run. Jason Hendrix was a high school junior and ROTC cadet. He was allegedly upset with his parents for taking away his computer privileges.
The pastor at the Forward Community Church attended by the family said Jason Hendrix was a fan of the movie "God's Not Dead" and the book "Heaven Is For Real." The teen was baptized in December and helped set up every Sunday morning before church services. "People want to ask questions," Drew Mahan, the founding pastor at the 3-year-old church, told reporters. "'Why?' 'How?' I simply looked at folks today and said, 'I don't know.'"
In Maryland, Corbin Police Chief David Campbell said it was unclear why Jason Hendrix traveled to the Baltimore area. "Right now all the evidence points toward him as being the shooter," the chief told the Associated Press. "We have no clue why he went up there." A gas receipt showing that the teen had been in New Jersey on Thursday was found in his vehicle.
Kevin and Sarah Hendrix sold honey at the local farmers market, and Grace Hendrix was a middle school cheerleader, according to the Associated Press. Neighbor Michelle Payne, 30, described them as "your classic small town family."
The six Baltimore County Police officers in Saturday's shootout with Hendrix will be placed on administrative status pending a review.
© Copyright IBTimes 2023. All rights reserved.