JETS NEWS: Randy Moss a Possible Addition During the Season?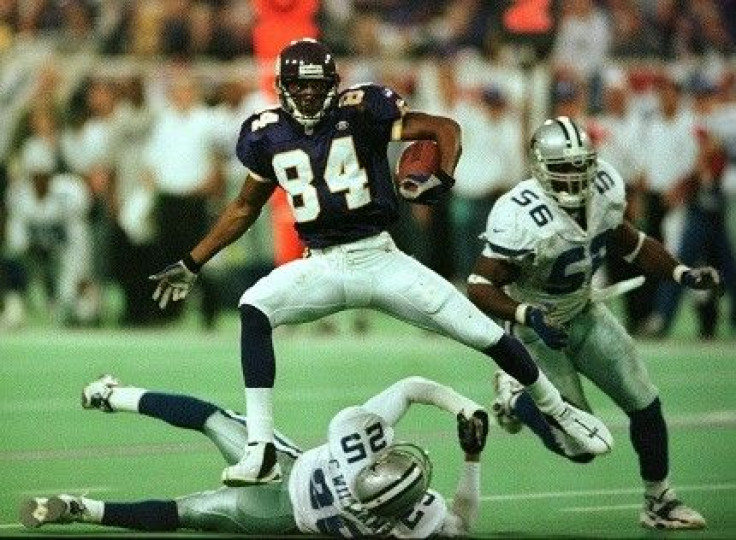 Moments after Pro Bowl wide receiver Randy Moss decided to call it quits, NFL pundits quickly jumped on the idea of a comeback.
In an interview with John Buccigross on ESPN, Moss's agent Joel Segal didn't seem to budge when asked about how definite Moss has made it that he has played his last game.
"One thing I've learned about knowing Randy over the years is, he's a man of his word," said Segal. "He's always told me the truth on everything we've gone over. So I have no reason to doubt in any way shape or form that Randy is not true to this."
It was certainly understandable for ESPN to question the permanence of Moss' retirement, given Segal's comment before the lockout ended.
"Randy has been working out, two-a-days, all spring and summer in West Virginia," said Segal about two weeks ago. "He is determined, motivated and quite frankly has a huge chip on his shoulder. Whatever team ends up getting Randy, they're going to know they're getting the old Randy Moss. He's not just coming in to be on the team, he's going to be Randy Moss -- a difference maker."
What changed between now and then? More than likely, Moss was very interested in specific teams, and those teams weren't particularly keen on signing him given their payroll, and their status at wide receiver.
Moss likely wants to avoid training camp. Between now and near the end of the regular season, Moss will probably survey the teams that are in the hunt for the playoffs, and join one of them if they have a need at wide out, and if they are willing to pay him what he believes he deserves.
It's easy to imagine that at least one team will need Moss. The NFL has become a pass-happy league, and Moss is still a weapon. There are plenty of surprise teams each season, and one will likely reach out to one of the all-time greats, especially if he is in as great condition as Segal claims.
So which team is interested in the troublesome, but still likely effective, wide out.
The New York Jets might be the most active in adding Moss should Mark Sanchez struggle to move the ball. The NFL Network reported that the Jets were interested in Moss just days before he announced his retirement. That likely means that with Moss on the Jets' radar, the club will pursue him.
With Braylon Edwards gone, the Jets might have a serious problem at wide receiver. Plaxico Burress has the potential to struggle after so many months away from the game.
The Jets were able to take a chance on a Burress, and might very well want to give Moss a chance, as well. Also, there was talk that Moss could return to New England, and the Jets might consider adding Moss to take his talents away from their rival.
Moss will likely call it a career if no contending team pursues him. It might just come down to the Jets or Patriots.
The New York Giants, Dallas Cowboys and Baltimore Ravens are other teams that might consider adding Moss, but none of those teams actively showed interest in him between the end of the lockout and the day Moss retired.
© Copyright IBTimes 2023. All rights reserved.