Job Posting Platform ZipRecruiter To Cut 20% Jobs; CEO To Take 30% Salary Cut
KEY POINTS
The company said it will spend $7-$9 million to cover severance costs
ZipRecruiter has a market cap of around $1.5 billion
It registered revenue of $183.7 million in the first quarter of 2023
Job posting site ZipRecruiter is eliminating about 20% of its workforce by the end of the month, amid an extensive decline in hiring across the spectrum. In addition, the company's top executive is getting a pay cut by at least 30%, according to a recent filing.
"This action was taken in response to current market conditions and after reducing other discretionary expenses, with a view toward driving long-term efficiency," the Santa Monica, California-based company said in its filing, as per CNN.
The firm plans to cut about 270 roles by the end of June, about half of which will be in sales and customer support. CEO Ian Siegel will take about a 30% reduction in his base salary, which was $550,000 last year, as per an annual proxy statement by the job recruiter.
The job cuts will also impact ZipRecruiter's R&D center in Israel, which employs about 130 of its total workforce of 1,350. It means at least 20-30 employees in Israel will be laid off, as per CTech.
The company said it will spend $7-$9 million to cover severance costs. It also expects to make the same level of profits, by "streamlining its organization and optimizing its cost structure."
"The company believes it can execute faster with increased focus on its top priorities and long-term strategic growth objectives, including continued development of its technology roadmap," the recruiter added.
ZipRecruiter, which has a market cap of around $1.5 billion on Nasdaq, registered revenue of $183.7 million in the first quarter of 2023. It was down by 19% from the first quarter of 2022 in the wake of online job posting facing unprecedented decline in various sectors.
"The first quarter demonstrates ZipRecruiter's resilience amidst a challenging industry backdrop," Siegel said. "Despite experiencing an anticipated revenue decline, we were able to generate $35 million of adjusted EBITDA, above our expectations."
ZipRecruiter has taken a number of measures to overcome market slowdown, including reducing marketing, cutting back on multiple discretionary expenses and slowing its hiring.
Layoffs have hit multiple companies, not in the tech sector, but software and other firms as well in recent months. Earlier this week, Tom Eggemeier, CEO of software service provider Zendesk, told employees the company was cutting its workforce by 8%. The layoff will impact more than 500 of its nearly 6,400 total workforce after the San-Francisco-based software firm "outpaced business realities" amid uncertain "macroeconomic conditions."
The tech sector has been impacted by 137,000 layoffs in the first five months of the year, according to outplacement firm Challenger, Gray & Christmas. Amazon has announced two rounds of job cuts this year so far, totaling 27,000 positions. Meta has also cut 21,000 jobs since last fall.
Hiring has also reduced drastically in recent months.
"In May, employers announced plans to hire 7,884 workers, the lowest monthly total since November 2020, when 6,527 new positions were announced," Challenger said in a report. "So far this year, companies have announced plans to add 101,833 positions, down 83% from the 612,686 hires announced through May 2022."
As a result, the unemployment rate is projected to increase slightly to 3.5% from a five-decade low of 3.4%.
"Consumer confidence is down to a six-month low and job openings are flattening. Companies appear to be putting the brakes on hiring in anticipation of a slowdown," said Andrew Challenger, Senior Vice President of Challenger, Gray & Christmas, Inc.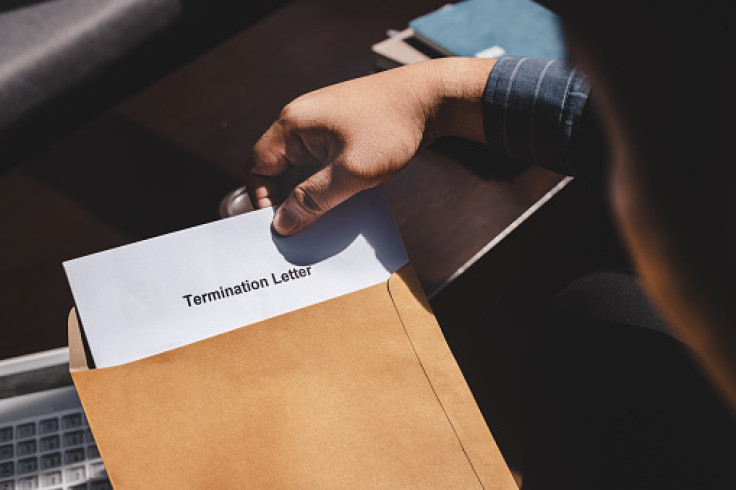 © Copyright IBTimes 2023. All rights reserved.