Joe Biden Reveals How Much Bitcoin He Owns Following Twitter Hack
KEY POINTS
Joe Biden said he will not ask anyone to send him Bitcoin
Joe Biden asked those would like to help his campaign by donating in a website that accepts US dollars
Other candidates in the past have allowed donations in Bitcoin for their campaigns
Presumptive Democratic presidential nominee Joe Biden revealed he has zero bitcoin a day after hackers compromised his Twitter account to promote a BTC giveaway scam. The scammers took control of several high profile Twitter accounts and got away with close to $120,000 worth of Bitcoin.
Addressing his supporters, Biden tweeted he does not have Bitcoin and would not ask anyone to send him any. He instead directed his followers to a website where they can donate in US Dollar.
Responses to Biden's post were varied. While some had shown support, some appeared to not have read the news about the Twitter hack. "Your memory really is gone. You asked last night," a Twitter user commented along with the picture of the tweet sent by hackers on Biden's account.
Cryptocurrency analyst Nic Carter asked everyone on the Crypto Twitter community to "favorite" his reply so that it would become the top reply on Biden's tweet to drown out the regular political replies. Twitter user "Croesus" said Biden supporting Bitcoin could be good for his campaign because the Bitcoin community would vote for the candidate who understands cryptocurrency.
Apart from the tweet, Biden has not yet said anything about cryptocurrency or blockchain in any previous speeches or interviews. This is in contrast with President Donald Trump who publicly denounced Bitcoin and asked Treasury Secretary Steven Mnuchin to clamp down on it.
However, analysts are assured that Biden is aware of developments in technology and understands cybersecurity. In an interview with Coindesk , Dr. Michael Carpenter, managing director of the Penn Biden Center for Diplomacy and Global Engagement, said Biden would receive the Presidential Daily Briefing every day for eight years during his time as vice president. The Briefing is a top secret document given to the president that contained classified information from the U.S. Intelligence Community, produced by the director of national intelligence. Carpenter said many of the threats in the document are cyberthreats which the public does not see the full extent of.
Other former candidates to the top posts in the United States had allowed Bitcoin donations to their campaign. Sen. Rand Paul, R-KY, accepted Bitcoin donations in 2016. Former Democratic candidate Andrew Yang also accepted Bitcoin for his 2020 bid.
While not entirely his initiative, four years ago, the super PAC "Draft Biden 2016" began accepting Bitcoin donations to support the candidacy of then-Vice President Biden, who, at the time, had not yet announced if he would be running for president. The super PAC limited the Bitcoin donations to just $100 per person in light of unclear regulations about Bitcoin in 2016. The group also required those who donate to reveal their identities through a form.
Twitter recently revealed that the hack compromised 45 accounts, eight of which had their entire data downloaded. The company said it would not reveal the identity of the eight accounts and would only disclose it to the owners. Twitter added none of the eight accounts were verified accounts.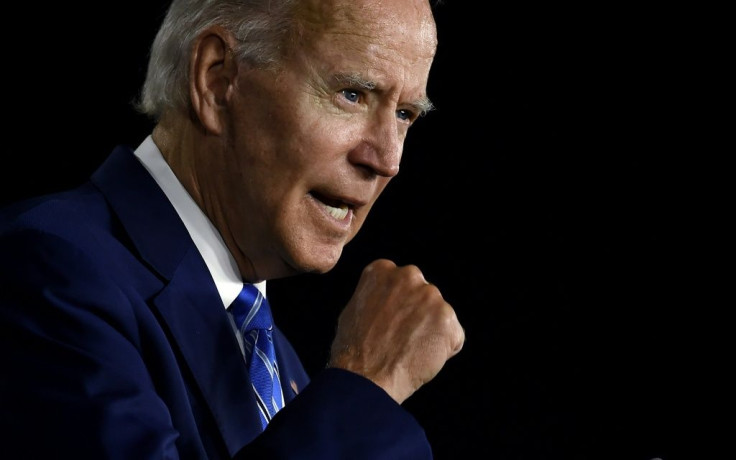 © Copyright IBTimes 2023. All rights reserved.