Joe Paterno Memorial: Where to Watch Live Stream Thursday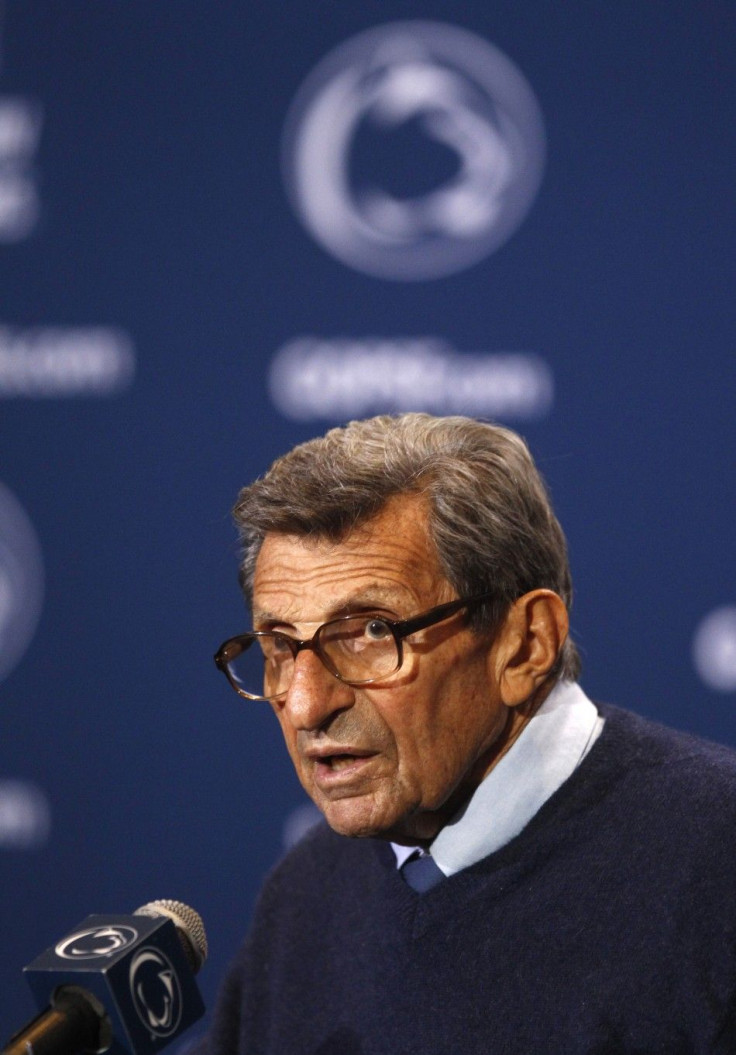 A memorial service to honor Penn State's late former football coach Joe Paterno is scheduled for 2 p.m. Thursday, at the Bryce Jordan Center.
Paterno died on Sunday, from lung cancer. He was 85 years old. Paterno was buried on Wednesday in a private funeral service.
More than 10,000 tickets for A Memorial For Joe were claimed within minutes of them becoming available at 10 a.m. Tuesday.
Athletic Communications Staff Assistant Shirley Irvin told Penn State's The daily Collegian that the tickets were claimed within seven minutes. It is uncertain at this time if seats were reserved for Paterno's family, but the venue reportedly seats 16,000.
The Collegian also reported that some tickets were posted on eBay and that one had a bidding price of $90,000.
An eBay representative told told the Collegian that the site removed the items, as policy doesn't allow for the selling of tickets to events that have tickets at no cost.
In accordance with the policy, eBay will not allow the sale of tickets to Joe Paterno's memorial service, the auction site's rep wrote.
But fear not. If you haven't already snagged a ticket, the university paper noted that the HUB-Robeson Center will be broadcasting A Memorial For Joe and that the memorial service will be streamed in Alumni Hall, Heritage Hall, the auditorium, on large screens in the lobby and other portable televisions throughout the HUB.
You can also watch live stream of the service on The Big Ten Network, BTN.com, BTN2Go and GoPSUsports.com. You can also listen to the coverage on ESPN 1450.
You can also watch it below:
© Copyright IBTimes 2023. All rights reserved.