Jon Stewart's Beef With Arby's: Harmless Jokes Or Crafty Advertising? Either Way, Sandwich Chain Wins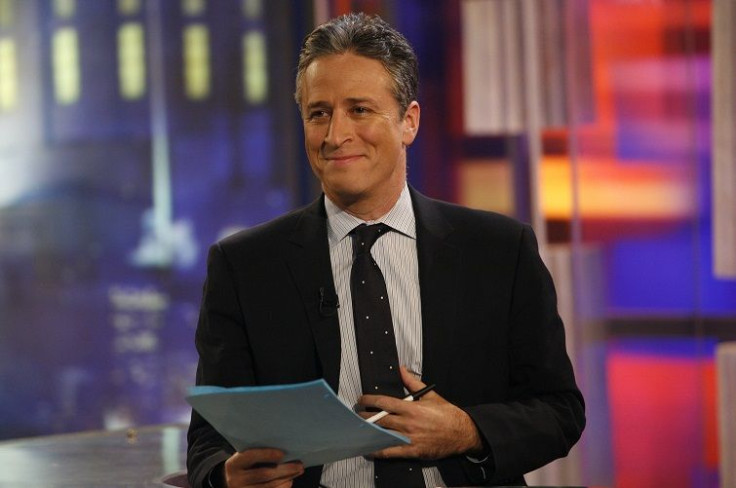 On "The Daily Show" Monday, Jon Stewart -- in typical Jon Stewart fashion -- lampooned a number of Republicans who spoke at this year's Conservative Political Action Conference. (The segment is recapped here on Mediaite.) In particular, Stewart poked fun at a comment by Rep. Paul Ryan, R-Wis., who opined -- in typical Paul Ryan fashion -- that government programs for the poor do nothing but give Americans "a full stomach and an empty soul."
"Full stomach, empty soul?" Stewart quipped. "Actually, I think that's the slogan for Arby's."
As any regular "Daily Show" viewer can tell you, it was by no means the first time Stewart had taken a shot at the fast-food sandwich chain. In fact, the Comedy Central host has made a sport of Arby's-ribbing over the last few years. So pervasive is the practice that it has hatched a number of conspiracy theories, including the theory that Arby's Restaurant Group Inc. (owned by Roark Capital Group) is, in fact, a secret Comedy Central advertiser paying for the derisive plugs. No publicity is bad publicity, after all, and the snarky comments at Arby's expense still get people talking about it.
Far-fetched? Possibly. But on the question-and-answer website Quora, user Craig Heile put forth a pretty convincing case. For instance, Arby's is also occasionally a target for reverse ridicule on "Daily Show's" satirical sister program, "The Colbert Report." Moreover, Heile notes, Stewart himself has even implied that Arby's is an advertiser. Sure, it sounds like Stewart is joking, but is he? And let's not forget, Arby's presumably needed to fill a void in 2012, after it sparked the ire of conservatives when reports surfaced that it was quitting Rush Limbaugh's radio program. What better way to restore balance than by becoming a punching bag for Limbaugh's blue-state counterpart? Heile continues with the following conclusion:
"Arby's may not measure up to the caliber of what you might expect at, let's say, a Taco Bell or a Wendy's, but it absolutely wallops a McDonald's or a Burger King. These are its peers, and it compares favorably. Therefore, this is either purely a joke, or it's clever advertising, and I'm putting my money on the latter."
IBTimes reached out to Jason Rollins, a representative for Arby's, who declined to respond to a question about whether or not the company has orchestrated some kind of brilliant negative product placement. But Rollins was kind enough to provide a statement on Stewart's ribbing from Chris Fuller, Arby's vice president of brand and corporate communications. The verdict? America's favorite sandwich joint can take a joke -- and, in fact, it likes being part of the dialogue.
"While it may appear there's some beef with Arby's, and we're not just talking about our Reuben, we know it's all in good fun," Fuller said. "Seriously though, we appreciate 'The Daily Show's' humor and have enjoyed tracking the online conversations among Arby's fans and those new to our brand."
So while there was no direct denial of the Arby's-as-advertiser theory, the more likely explanation is that Jon Stewart simply likes making fun of Arby's. Let's face it: the brand, with its red cowboy-hat logo and blue-collar image, is an easy target, and Stewart has 110 minutes of comedy to fill every week.
Does all this have you thinking Arby's? If so, something is working.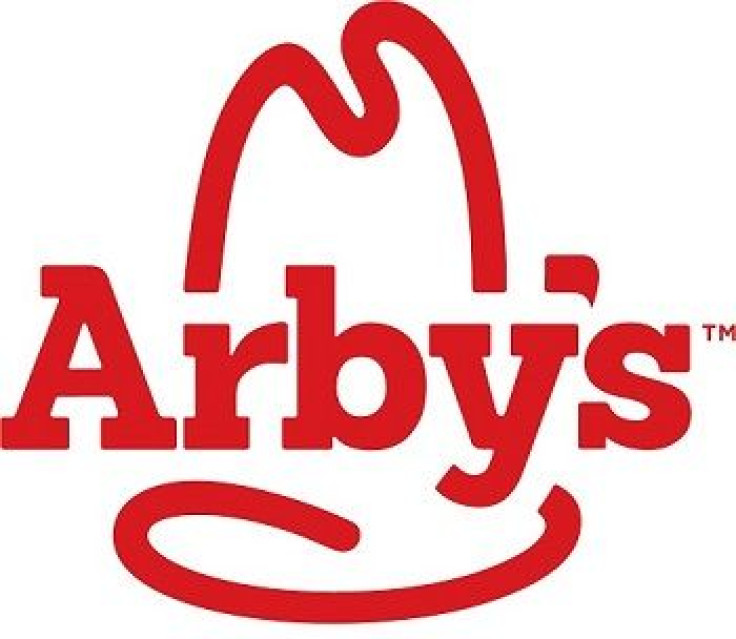 Comedy Central is owned by Viacom Media Networks, a unit of Viacom Inc. (NASDAQ:VIAB).
Got a news tip? Email me. Follow me on Twitter @christopherzara.
© Copyright IBTimes 2023. All rights reserved.
FOLLOW MORE IBT NEWS ON THE BELOW CHANNELS