JPMorgan Chase (JPM) Q2 Earnings Preview 2013: A Year After The London Whale Threatened To Drag It To The Bottom, JPMorgan Looks To Make A Splash Of Its Own As Second Quarter Results Are Released On Friday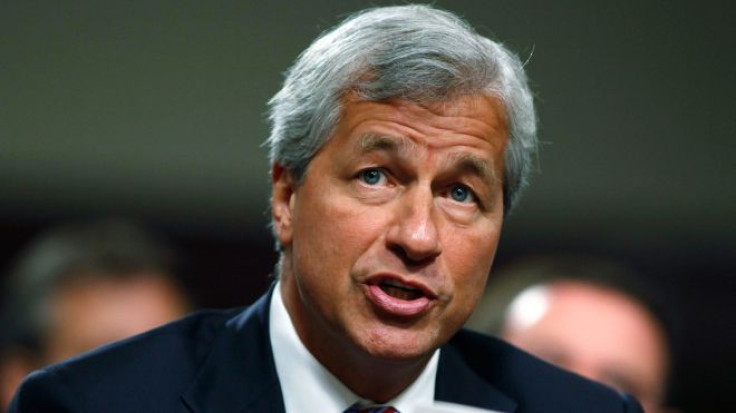 JPMorgan Chase & Co. (NYSE:JPM), the nation's largest bank by assets, is expected to report an 18 percent jump in second-quarter profit as its mortgage business benefited from a rebounding U.S. housing market.
The New York bank will issue its second-quarter results Friday, before the market opens.
Analysts polled by Thomson Reuters expect JPMorgan Chase to report net income of $5.47 billion, or $1.44 per share, on revenue of $24.84 billion, up from the year-earlier period's net income of $4.63 billion, or $1.21, on revenue of $22.89 billion.
If the bank can meet Wall Street's expectations, it will be its fourth consecutive quarter of double-digit earnings growth. Plus, it's the second time this quarter that stock has traded above its 2007 pre-financial crisis high of $52.54 -- highly encouraging in an economy that is still making a slow recovery.
Much of the anticipated improvement in the bank's improving profitability stems from the increased U.S. demand for housing, according to analysts.
Richard Bove of Rafferty Capital believes that JPMorgan is in a win-win situation with its mortgage lending business. With the U.S. population growing by around 2.5 million a year, Bove says that more residences than ever are being created, leading to greater lending in the sector. However, the flip side is also good news for the bank. Assets acquired through foreclosure are gaining in value because of the improvement in the market. "JPMorgan will be strong for the next 6-8 years," said Bove. "The whole housing sector is on a good footing at the moment."
JPMorgan is not alone is benefiting from the housing recovery.
"JPMorgan, Bank of America and Wells Fargo are heavily involved with mortgages -- a sizable portion of their earnings are dependent on the housing market. Therefore, it bodes well to see that the overwhelming majority of housing data in Q2 topped estimates," said Adam Sarhan, founder of Sarhan Capital.
Other analysts say that the bank's strong rebound in investment banking and its steady net interest margin also contributed to a big surge in second-quarter profit.
However, there are risks: the worsening of the European fiscal crisis, the global economic slowdown, a prolonged period of low U.S interest rates and a tepid U.S economic recovery.
The second-quarter results should help to put some distance between JPMorgan and last year's expensive London Whale scandal that cost the bank upward of $6 billion and saw its shares plummet from around $44.43 to a low of $31.93. However, under the leadership of Jamie Dimon, the bank has rebounded to post positive results in each quarter since the setback, and the April-through-May period should only reinforce that trend.
"Barring some unforeseen earnings miss or other negative headlines, I expect JPMorgan to continue to lead. They have some excellent management, the company is doing all the right things, great brand and a very powerful reach, both domestically and internationally," said Sarhan.
© Copyright IBTimes 2023. All rights reserved.