Kabul Embassy Attack Update: Loud Blast Heard In Afghan Capital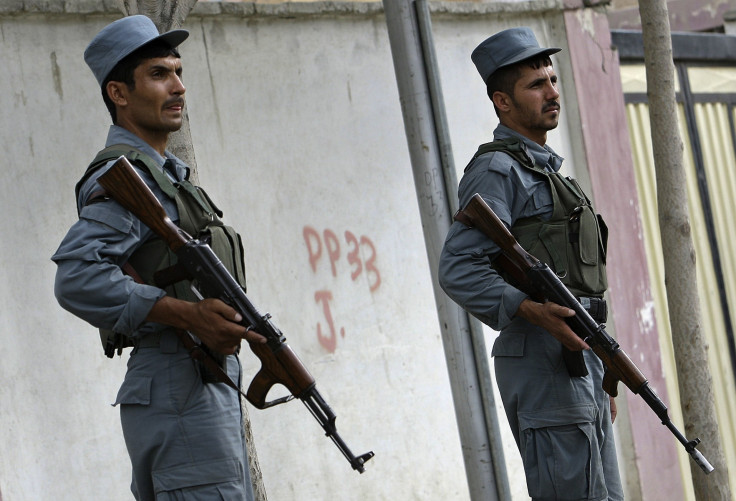 UPDATE: 3:15 p.m. EST -- A Spanish security officer was killed when a car bomb exploded near the Spanish Embassy in Kabul, Afghanistan, Friday evening. A spokesperson for the Spanish foreign ministry said all others in the embassy were safe and unhurt, Reuters reported.
The explosion, which the Taliban claimed responsibility for, was followed by a gun battle with police nearby. At least seven people were reportedly injured.
UPDATE: 1:17 p.m. EST -- Spanish Prime Minister Mariano Rajoy said an attack Friday in Kabul, Afghanistan, claimed by the Taliban did not target the country's embassy there, contradicting earlier statements by the foreign ministry and local Afghan police, Agence France-Presse reported.
"There was no intention to attack the Spanish embassy in Afghanistan ... it was an attack against some guesthouses very near the embassy," he told reporters.
All of the employees at the Spanish embassy were reportedly evacuated, and at least one Spanish policeman was slightly injured when a car bomb detonated and gunmen stormed a building near the embassy Friday evening.
UPDATE: 11:25 a.m. EST -- At least two guards were killed and six other people injured after a car bomb detonated near the gate of the Spanish Embassy in central Kabul and gunmen stormed a building nearby, senior police officials said, according to NBC News. Responsibility for the attack was claimed by the Taliban on social media. Their claim had not yet been verified.
Original Story:
A loud blast was heard in central Kabul, Afghanistan, in an area with a number of foreign embassies and other governmental buildings, Reuters reported Friday. Journalists based in the Afghan capital said they heard gunfire, indicating a possible gun battle may have taken place following the explosion. That report could not be confirmed.
The Taliban said in a statement that "a number of" its suicide bombers attacked a guesthouse of "foreign invaders in Sherpor area [of Kabul] and inflicted heavy casualties," according to Voice of America. Some news reports indicated that at least three attackers targeted a guesthouse near the Spanish embassy.
The blast occurred in an affluent neighborhood, a Kabul spokesperson told Agence France-Presse, but he did not provide further details. "Kabul Police are at the area of explosion; we will be releasing details as it emerges," Interior Ministry spokesman Sediq Sediqqi wrote on Twitter. Sediqqi added that there may have been a car explosion.
The Taliban's claim of responsibility could not be verified, and the group has occasionally exaggerated its attacks. But the Taliban has stepped up its aggression in recent months. This week, Taliban militants laid siege to an airport in Kandahar for about 27 hours. At least 50 people died in that attack.
The reports come just weeks after the U.S. Embassy in Kabul released a travel advisory Oct. 30 saying it had received information of an imminent attack within 48 hours. Afghanistan has experienced frequent violence over the past decade. There were no immediate reports of casualties following the blast Friday. Ambulances reportedly rushed to the scene.
The blast interrupted a relative calm in the Afghan capital that has held for several months despite violence elsewhere in the country. The attack came as Afghan President Ashraf Ghani returned from a peace conference in Islamabad focused on reviving a stalled peace process with the Taliban, according to Reuters.
© Copyright IBTimes 2023. All rights reserved.