Kenya Elephant Poaching: Suspected Poachers Arrested For Tsavo National Park Killings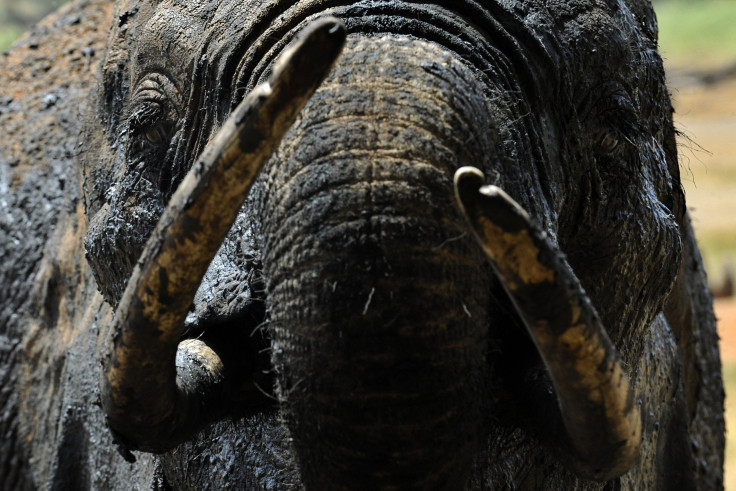 Kenyan wildlife authorities Wednesday arrested two suspected poachers in the slaughter of five elephants in Tsavo National Park. But a major manhunt was still underway to catch the rest of the killing gang after the carcasses of a female adult and four young adult elephants were found with their tusks missing, Agence France-Presse reported.
The five elephants were killed in Tsavo West National Park, which covers about 3,500 square miles and harbors some 11,000 pachyderms including rhinos, hippos and elephants. The reserve is near the border with Tanzania and is Kenya's largest elephant sanctuary.
"The suspected gang is believed to comprise ... four Tanzanians who operate across the Tanzania-Kenya border assisted by some Kenyans from the local area. They are believed to have used motorbikes to escape with the tusks," the Kenya Wildlife Service, which operates the park, told AFP.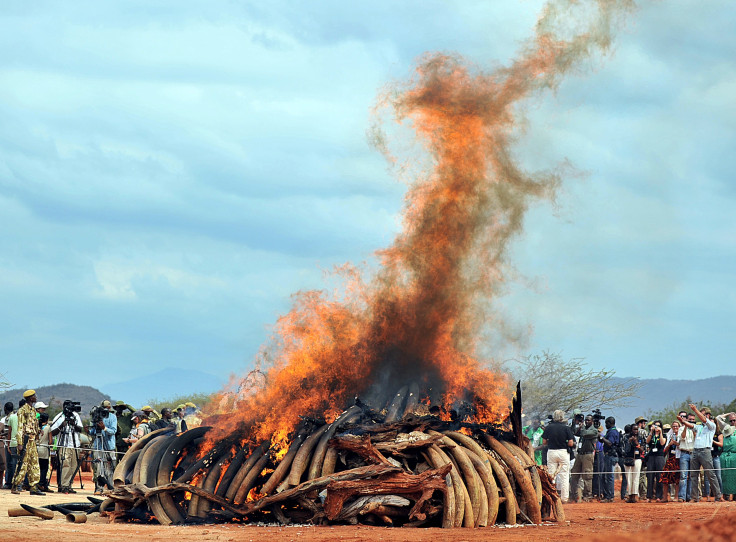 Tsavo West and Tsavo East national parks together form one of the largest national parks in the world and cover 4 percent of Kenya's total land area, making them a prime location for tourists and poachers. Trophy hunting has been illegal in Kenya since the 1970s, but the lucrative ivory trade has fueled a demand for elephant tusks. Ivory is reportedly bought at $45 per pound from poachers and sold for thousands of dollars in Asia.
The combined Tsavo parks saw the elephant population plummet from more than 60,000 in the early 1970s to fewer than 6,000 in the late 1980s. The establishment of the Kenya Wildlife Service and an international ivory trade ban in 1989 have helped slowly revive Tsavo's elephant population, but there has been an unprecedented rise in poaching across the African continent since 2009.
"Elephants are now faced with the gravest threat to their survival in modern history," U.K. charity Save the Elephants says on its website.
Kenya's elephant population stands at about 38,000 nationwide. Wildlife conservationists and experts have warned African elephants could be extinct in the wild within a few decades, the Guardian reported.
During his trip to Kenya, U.S. President Barack Obama announced Saturday his administration will begin taking "urgently needed steps" to tighten restrictions on the sale of ivory from African elephants. The proposed U.S. Fish and Wildlife Service rule would eliminate the market for illegal ivory in the U.S. and also further restrict commercial trade in ivory from African elephants, with limited exceptions for interstate sales of certain items, such as pre-existing musical instruments and furniture pieces that contain less than 200 grams (7 ounces) of ivory, the Associated Press reported.
© Copyright IBTimes 2023. All rights reserved.