The Keystone Pipeline Debate You Never Heard Of: Not Just Climate Change, Why US-Canadian Relations May Suffer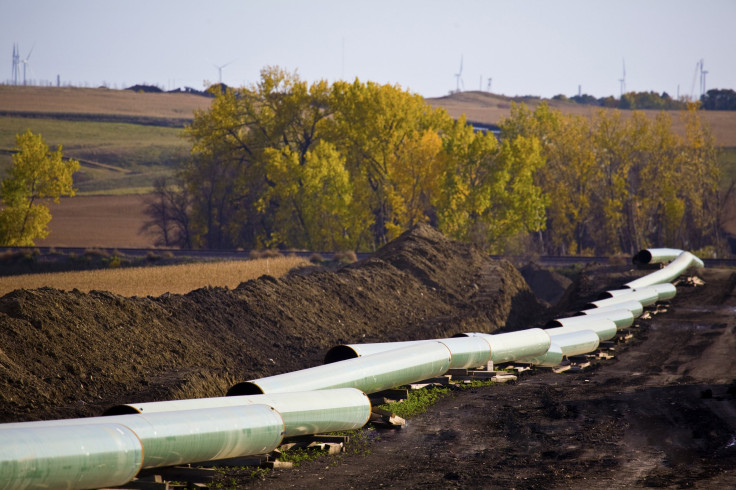 The proposed Keystone XL pipeline has become one of the biggest environmental debates in U.S. history, but discussion has more to do with symbolism than its environmental or geopolitical implications. The underlying debate is twofold; the overall fight against climate change, and the relationship between the U.S. and Canada.
The project, which would bring crude oil from Canada and the northern U.S. south to refineries on the U.S. Gulf Coast, is controversial because environmental groups say that extracting oil from the tar sands of Alberta is a more carbon-intensive process than conventional crude production. Proponents say the benefits of building the pipeline outweigh the environmental risks by reducing America's dependence on oil from hostile, unstable countries in the Middle East and elsewhere.
At a panel discussion at the Council on Foreign Relations in New York on the "Future of Energy," the heads of Eni SpA (NYSE:E) and Total SA (NYSE:TOT), two major European energy companies, as well as a senior fellow at the think tank broke down the real forces behind why this project is so contentious.
"I don't think we need this one particular pipeline. I don't think you should go after climate change by rejecting pipeline after pipeline after pipeline," Michael A. Levi, a senior fellow at CFR, said. "I think it's an ineffective way of curbing emissions, and it's an expensive way of getting very limited results."
President Barack Obama, who has yet to make a final decision, is crucial to this debate, especially as his climate action plan aims to reduce U.S. greenhouse gas emissions by at least 17 percent by 2020.
The Keystone project needs a presidential permit because it crosses the U.S.-Canada border, and so far Obama has delegated the State Department to review whether it is in the "national interest." But at the end of the day Obama has the final say.
"The net effects of the pipeline's impact on our climate will be absolutely critical to determining whether this project is allowed to go forward," Obama has said.
The president faces mounting pressure to exploit the strategic and lucrative commodity while also ensuring his climate action plan reaches its goal. All the while the international community will be watching what the U.S. decides to do.
"I think one individual pipeline, whether it's for security or climate, is pretty inconsequential, but we're basically having a debate much more broadly," Levi said.
Not only has the Keystone XL project become a symbol in the fight against climate change, but it also represents the U.S.-Canadian relationship.
The Keystone XL project should be viewed not only as an environmental or security issue, Christophe De Margerie, chairman and CEO of Total, said, but it also in terms of "global politics."
"I would take into account the fact that Canada needs it seriously, and that's part of the decision of the country, especially to know how to live with their neighbors," De Margerie said. "So, frankly -- on the top [of what] Michael [Levi] said that the impact on the environment is really nothing, but impact for Canada is big."
In other words, De Margerie said Canada feels frustrated by how it is being treated by its "former best ally."
Currently there is a glut of crude oil bottlenecked in Alberta, and many refineries in the U.S. Midwest and Canada are at capacity. In addition, a lack of transportation and infrastructure has made it difficult for Canada to get its crude out, which is why Keystone XL is an important project to Canada.
Canadian Prime Minister Stephen Harper expressed his frustration recently on the delay of the project.
"My view is that you don't take no for an answer," Harper said in one of his harshest comments about project opponents. "We haven't had that [from the U.S.], but if we were to get that, that won't be final. This won't be final until it's approved and we will keep pushing forward."
© Copyright IBTimes 2023. All rights reserved.