Keystone XL Pipeline's Competition; How A New Canadian Pipeline Will Move Crude Oil Processed From Oil Sands To Market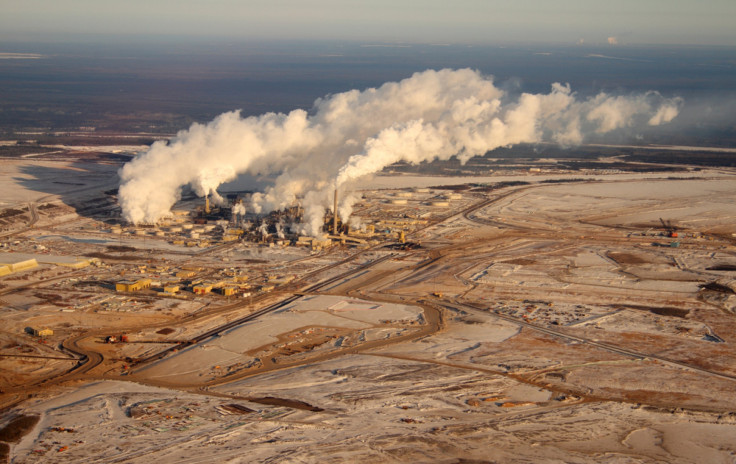 Whether or not President Barack Obama will approve the Keystone XL Pipeline or not, crude oil from Alberta's oil sands will continue to be extracted, as is evident from a newly proposed pipeline set to move western Canadian crude to the Pacific Coast.
Kinder Morgan Canada, a division of Kinder Morgan Energy Partners LP, (NYSE: KMP) is preparing to submit a formal application with the Canadian government to triple its current Trans Mountain Pipeline system from Edmonton, Alberta, to Vancouver, British Columbia.
The Trans Mountain Pipeline currently moves 300,000 barrels of oil a day and the expansion would boost that amount to around 890,000 barrels a day. That compares with the capacity of the proposed Keystone XL Pipeline, which would transport around 830,000 barrels of oil a day.
Delays in the approval of the Keystone XL Pipeline, which would bring crude oil from Alberta oil sands down to U.S. Gulf Coast refiners, have led Canada to find other means of moving its crude to market.
Increased rail use as well as a proposed pipeline by TransCanada Corporation (NYSE:TRP), called the Energy East Pipeline, could move crude oil from western Canada to the country's East Coast. TransCanada has proposed the Keystone XL Pipeline, but it requires a permit that only President Barack Obama can give. So far the proposed $5.4 billion Keystone project has not received one.
Many refineries in the U.S. Midwest and Canada are at capacity, and oil producers are looking toward eastern refineries, as well as access to export terminals, and TransCanada's Energy East Pipeline as well as Keystone are seen as one of the ways to help move the crude.
Environmentalists object to processing oil sands into crude oil as being excessively energy intensive, and thus releasing an inordinate amount of greenhouse gases. Proponents, on the other hand, say the benefits of the pipeline outweigh the environmental risks because this will reduce America's dependence on oil from hostile, unstable countries in the Middle East and elsewhere.
No matter which side wins the battle over the proposed Keystone XL Pipeline, an energy expert told IB Times that the debate between the two sides has been given undue importance, as market forces will determine the ultimate fate of how western Canadian crude gets out.
"Whether Keystone is approved or not, the market has forced people to look at other options," Katherine Spector, head of commodities strategy at CIBC World Markets, said.
Spector believes that the Keystone debate has been "painted as a single variable, a be-all, end-all," especially by environmental groups.
There are those who believe that if Keystone is not built, oil-sand production will stop and sit in Alberta, which is not the case, Spector said.
She maintains that Canadian crude is going to get out to market one way or the other, because of the current $42 spread between western Canadian select oil and WTI, the U.S. oil benchmark. "If you have that big of a price spread, people are going to get creative," she said.
Speaking last week at Columbia University's ninth annual energy symposium, "Future Now: Energy Progress in the 21st Century," Spector said that rail transportation is just one example of energy producers getting creative.
Moving crude oil on rail is appealing, as it is not tied to a single shipment line for 15 to 20 years, like pipelines, she said.
"With that kind of price differential, there are always other options; it might take a while, it might not be convenient, but you know, there are other options and I think we are seeing examples of that in rail."
Obama some time ago delegated the State Department to determine whether the project is in the best U.S. national interest, but a recent investigation by the inspector general of the State Department, as well as the government shutdown, have delayed any decisions being taken. It is expected that Obama will announce his decision after February.
© Copyright IBTimes 2023. All rights reserved.