Kim Kardashian Says Her Kids Were Part Of Reason She Chose To Pursue Law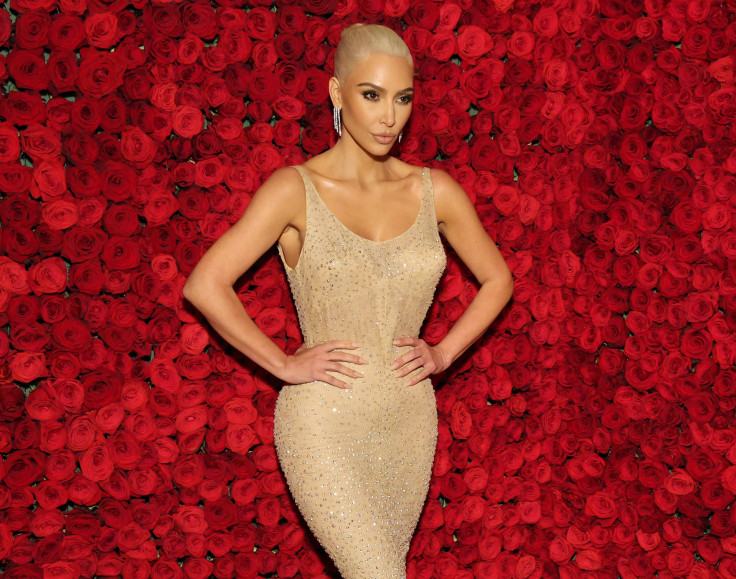 KEY POINTS
Kim Kardashian believes her kids don't stand "as good of a chance" as white people if they were to ever be arrested
Her four children were always present when she opened her "baby bar" law exam results
The kids saw her "cry the best tears of happiness" when she finally passed the baby bar in December 2021
Kim Kardashian pursued law to protect her four kids if necessary.
The "Keeping Up With the Kardashians" alum, 41, is studying to become a lawyer, and passed the California "baby bar" in December 2021 after failing three times. Kardashian said her four children were part of what motivated her to pursue her law studies.
"My kids were there every time I opened my results," Kardashian told Hillary and Chelsea Clinton on their Apple TV+ series "Gutsy," according to Insider. "They saw me cry the best tears of happiness that like, I did it. I mean, that is one of the reasons that I just fight so hard. Because my kids, if they were to get arrested, just don't have as good of a chance if I were to get arrested, if you were to get arrested."
"Or my kids," Chelsea replied. "My white kids."
Kardashian shares four kids with ex-husband Kanye West — North, 9, Saint, 6, Chicago, 4, and Psalm, 3.
It wasn't the first time that the Skims founder opened up about her kids' role in her decision to pursue a legal career.
In an interview with CR Fashion Book for its March 2020 issue, she said, "I'm raising four Black kids in this society, and our system is so discriminatory against Black and brown people," according to People.
"I want to do as much as I can to make their lives easier," she continued. "I never knew much about the system until I started to dig in, and once I learned and saw how many things were wrong, I really couldn't stop."
Kardashian has a lot on her plate as a mom, TV personality, social media influencer and beauty and fashion mogul, but she enjoys every second of what she does. According to her, one just has to "stay focused" to do it all, and she has no plans of slowing down.
"I don't want to! I love running my business and doing everything I'm doing, but I love this the most," she told the magazine of her work in criminal justice and prison reform.
The "baby bar" that Kardashian passed last year was the first of two exams she needs to pass to become a lawyer. She will eventually need to take the California state bar exam.
In December last year, Kardashian posted about her baby bar victory on Instagram.
"I was told by top lawyers that this was a close to impossible journey and harder than the traditional law school route, but it was my only option, and it feels so so sooooo [sic] good to be here and on my way to achieving my goals," she wrote alongside photos of her posing in front of a mirror.
She went on to write that she believes her late father Robert Kardashian, who was an attorney, "would be so proud" of her and would have been her "biggest cheerleader." She ended her post by sharing encouraging words for those with big dreams.
"Bottom line is: don't ever give up even when you are holding on by a thread, you can do it!!!!! Set your mind to it and get it done because it feels soooooo [sic] good once you get to the other side!" Kardashian wrote.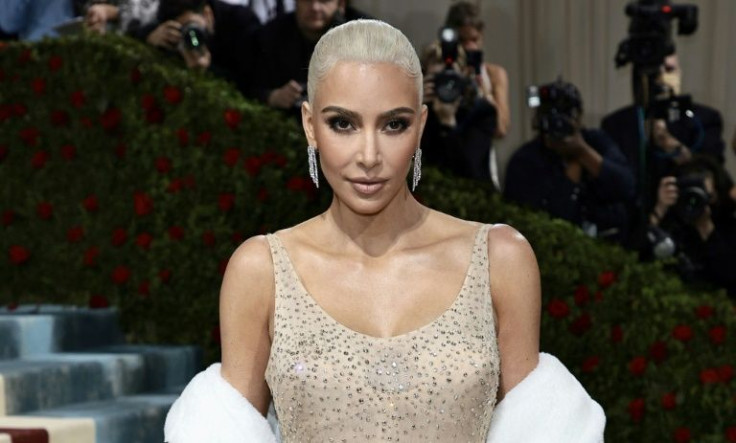 © Copyright IBTimes 2023. All rights reserved.