King of Spain Strips His Sister Of Duchess Title Amid Tax Evasion Scandal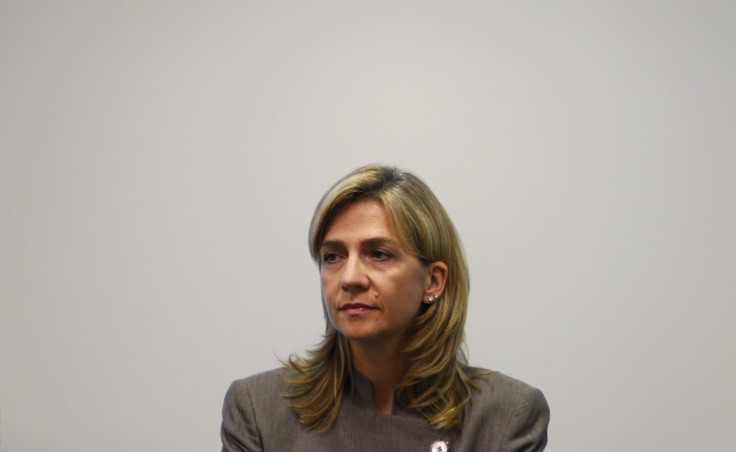 King Felipe VI of Spain has issued a decree to strip the title of duchess from his sister Princess Cristina over a tax evading and money laundering scandal. The royal decree took effect at Thursday midnight, according to reports.
Princess Cristina, 49, is facing charges for being part of a 2014 tax evasion scam led by her husband Inaki Urdangarin, a former Olympic handball player. Urdangarin, along with his former business partner, is accused of laundering six million euros (around $6.7 million) of public funds from a charitable foundation that he headed, Euro News reported. However, the princess' lawyers reportedly denied the charges against her saying that she trusted her husband to handle financial affairs.
"The official journal of the state (on Friday) will publish a royal decree by which his majesty the King will revoke the use of the title of Duchess of Palma de Mallorca by Her Royal Highness the Infanta Cristina," the palace said in a statement, according to Agence France-Presse.
The move by King Felipe, who was crowned nearly a year ago, following the abdication of his father Juan Carlos, is widely seen as an attempt to clean the image of a monarchy marred by scandals, Reuters reported.
According to the Spain Report, Princess Cristina's lawyer, Miquel Roca, told reporters in Barcelona Friday morning that her client had written a letter to King Felipe, requesting that her right to use the title be withdrawn. She will now be known as Her Royal Highness the Infanta (Princess) Dona Cristina.
Princess Cristina will be the first Spanish royal to face prosecution and stand trial since the restoration of monarchy in the country in 1975, the Guardian reported.
© Copyright IBTimes 2023. All rights reserved.