Kobe Bryant Divorce: Lakers Star Cheating Again, Report Says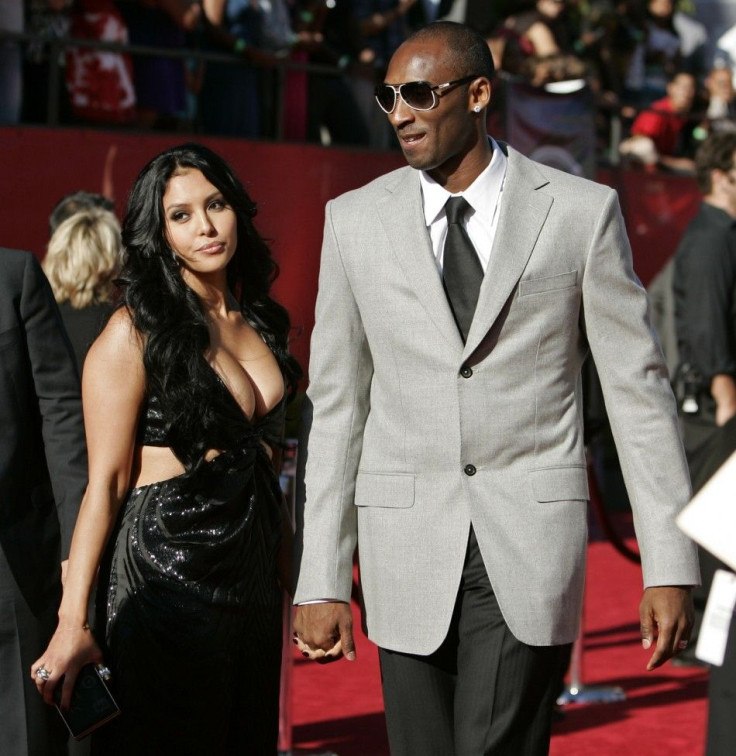 The Kobe Bryant divorce case isn't the steamiest saga that some might like. Not yet in public, anyway. But according to legal documents filed on Friday afternoon, Vanessa Bryant, wife of the Los Angeles Lakers star, filed for divorce citing irreconcilable differences.
One report said Kobe Bryant has been cheating on his wife -- again.
Seeking to end a 10-year marriage, Vanessa Bryant signed papers earlier on Dec. 1 and he filed a response on Dec. 7 and the document was filed on Friday. According to the document, she and Kobe Bryant aim to share custody of their children, daughters Natalia, 8, and Giana, 5. She asks that Kobe Bryant have visitation rights.
TMZ is reporting that Vanessa Bryant thinks her husband has been unfaithful. The NBA star made headlines in 2003 after he was charged with sexually assaulting a Colorado woman. TMZ quoted one source as saying, She's been dealing with these incidents for a long time and has been a faithful wife, but she's finally had enough. This one is the straw that broke the camel's back.
TMZ also reported that Kobe Bryant wants his wife back, to keep the marriage together and is willing to do whatever it takes to save the marriage.
According to The Associated Press, Kobe and Vanessa issued a joint statement about the divorce saying they have resolved all issues incident to their divorce privately with the assistance of counsel and a judgment dissolving their marital status will be entered in 2012. They ask that in the interest of our young children and in light of the upcoming holiday season the public respect our privacy during this difficult time.
The Los Angeles Times reports that Kobe Bryant, in the midst of preparing for the Lakers season opener in late December, did not talk to reporters after a team scrimmage Friday at USC.
Kobe and Vanessa Bryant met in 1999 during a music video shoot. She was 18-years-old at the time. They married in 2001.
It was just two years later when Kobe Bryant was charged in the sexual assault case. She appeared at a news conference at the time in support, holding his hand as he admitted he had committed adultery. She also issued a statement at that time.
I know that my husband has made a mistake -- the mistake of adultery, the statement at the time. He and I will have to deal with that within our marriage, and we will do so. He is not a criminal.
© Copyright IBTimes 2023. All rights reserved.