Koch Industries Convinced That Leaving Russia Over Ukraine Invasion Will 'Do More Harm Than Good'
Koch Industries President and COO Dave Robertson responded to a Popular Information article detailing how the company remains involved in Russia despite the decisions of many firms in the corporate world to exit fully or partially over the country's invasion of Ukraine.
"The health, safety and well-being of all employees is our top priority, including our employees in Ukraine, Russia and thousands more across Europe at various Koch companies," Robertson wrote Wednesday, adding that leaving Russia "would only put our employees there at greater risk and do more harm than good."
Koch Industries is one of the few companies remaining in Russia, along with its subsidiaries.
Robertson also clarified that the "Koch company Guardian Industries," which operates two glass manufacturing facilities that employ 600 people in Russia, is the only Koch subsidiary operating in Russia.
Some companies have made the decision to cease operations in Russia while still paying the employees most affected as the Russian economy feels the burden of severe global sanctions. These sanctions have not halted Russia's military operations, but they have affected the lives of Russians whose currency has fallen sharply in value.
"We will not walk away from our employees there or hand over these manufacturing facilities to the Russian government so it can operate and benefit from them," Robertson said.
He also made it clear that "Koch companies are complying with all applicable sanctions, laws and regulations."
Koch Industries Chairman and CEO Charles Koch, whose net worth is estimated at $60.7 billion, has supported different political groups that have vocally opposed sanctions in Russia, according to CBS News.
Jeffrey Sonnenfeld, the Yale professor who created the list of companies that had not left Russia, stated his belief in an all-or-nothing approach to CBS. He said the entire corporate sector must leave Russia to put pressure on the Russian government and its economy. Otherwise, sanctions will not be effective.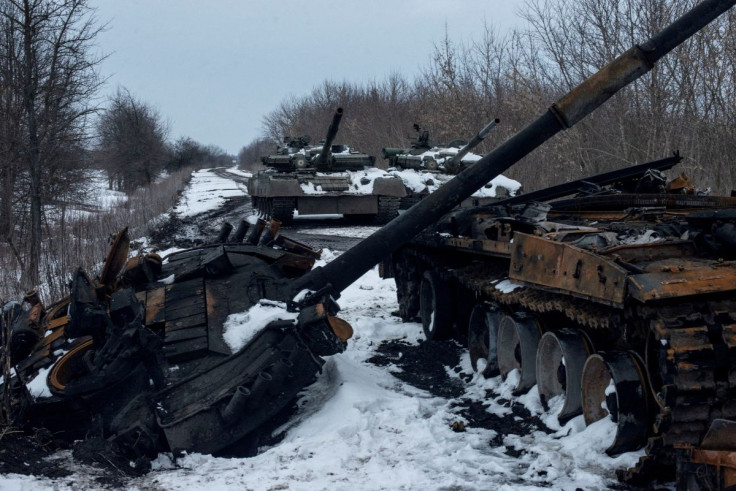 © Copyright IBTimes 2023. All rights reserved.