Kodak Could Jumpstart Patent Sale To Raise Cash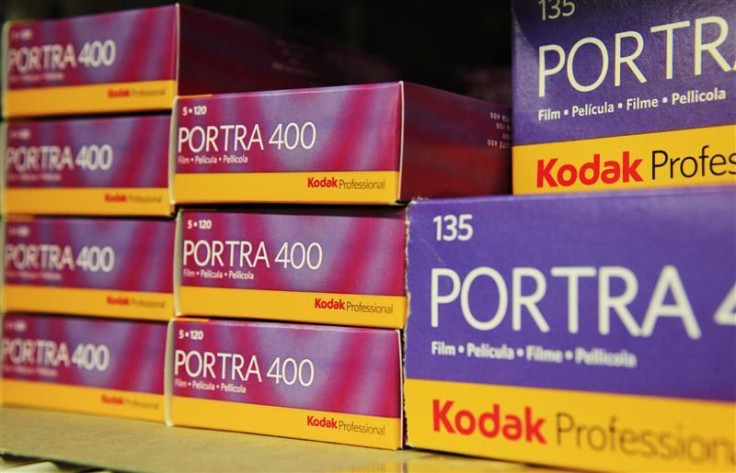 Bankrupt Eastman Kodak Co. (Pink: EKDKQ) may try to generate cash by trying to sell its portfolio of 1,100 imaging patents again, the Wall Street Journal reported.
Last year, the Rochester, N.Y.-based photography giant hired Lazard (NYSE: LAZ) to auction them for as much as $2 billion. The move came after a syndicate led by Apple (Nasdaq: AAPL) bid $4.5 billion for patents from Canada's Nortel Networks.
That auction failed. Kodak filed for bankruptcy on Jan. 19. Since then, no company has come forward to bit for it or even major pieces of its imaging, printing and retail photography business.
Last month, Kodak suffered a major loss at the U.S. International Trade Commission, where Judge Thomas Pender ruled that a digital camera patent is invalid. The patent covers the method by which a camera previews a low-resolution of a moving image while it records still images at high resolution.
Kodak, which won more than $960 million in settlements from Samsung Electronics (Seoul: 005930) and LG Electronics, claims Apple infringed that patent and owes it as much as $1 billion.
Kodak also sued HTC Corp., Fujifilm Holdings (Pink: FUJIY) and and Ricoh Corp. (Pink: RICOY) for similar damages.
After the ITC judge's ruling, which Kodak is appealing, Kodak's $750 million in secured bonds and $400 million in convertible bonds plunged in value. The company also has a $925 million debtor-in-possession bankruptcy loan from Citigrooup (NYSE: C).
By law, the company is required to advise the U.S. Bankruptcy Court in Manhattan of its patent plans by June 30.
In its January filing, Kodak estimated the value of the entire portfolio to range between $2.21 billion and $2.57 billion, based on data from 284 Partners, which was a paid adviser.
Kodak shares are trading around 16 cents, down 3.6 percent from Friday, valuing the 132-year-old company at only $44 million. At its peak in 1997, Kodak's market capitalization exceeded $30 billion and it was among the 30 stocks included in the Dow Jones Industrial Averages.
© Copyright IBTimes 2023. All rights reserved.
FOLLOW MORE IBT NEWS ON THE BELOW CHANNELS