Kraft Split: One Gets Cookies, Another Gets Hot Dogs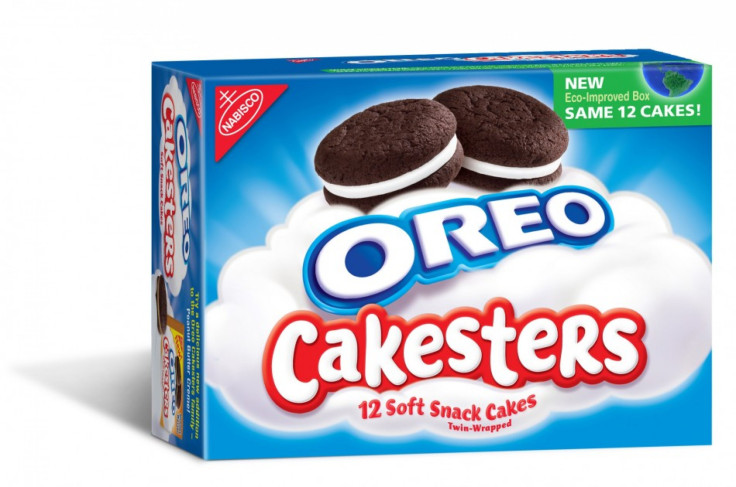 In a surprising move on Thursday, Kraft Foods decided to split its company into two different sections: one focusing on global snacks and one focusing on grocery foods.
After acquiring Cadbury last year in a hostile takeover bid of $20 billion, Kraft became the second-largest food company in the world. But now the company has decided the company would benefit from separating its global snacks from its grocery division, in order to increase profits.
"These two businesses would now benefit from being run independently," Kraft said in a statement.
The global snacks business brings in $32 billion a year in revenue, while its grocery division brings in $16 billion. IBTimes decided to take a look at where some of its most famous brands, such as Oreos and Oscar Mayer, will end up, and some background info on the products.
Global Snacks Company:
Oreo Cookies -- The best-selling cookie of the 20th century, known for its chocolate cookie exterior and white crème filling. Currently Kraft Foods, through Nabisco, offers 53 different versions of Oreos on its Web site, including "Double Stuf," "Fudge Crème Mint," and "Golden Uh-oh With Chocolate Crème."
Chips Ahoy! -- The second best-selling cookie in the country, behind Oreos, with sales over $350 million each year. In addition to the standard Chips Ahoy! chocolate chip cookie, it has cookies with Reese's peanut butter cups, almond chunks, and white fudge.
Cadbury chocolates -- Acquired by Kraft Foods in 2010, its known for its Cadbury eggs that are popular around Easter. Kraft has used the internationally popular chocolate brand to try to get its other brands some traction in other markets.
Cadbury Adams -- The sweets and gums spin-off of Cadbury includes Swedish Fish, Sour Patch Kids, and Original Gummies as sweet and sour options. For gums, it owns and operates Trident, Stride, Dentyne, Bubblicious, and Chiclets.
Tang -- The powdered drink first gained attention when NASA astronauts used it in a 1962 space flight. It is also offered as a soft drink, known for its high sugar content. Interestingly enough, the inventor of Tang also invented Pop Rocks and Cool Whip.
Grocery Products Company:
Oscar Mayer -- "Oh I wish I were an Oscar Mayer Wiener...." no matter what your age, you've likely sung that tune at some point. The Oscar Mayer line includes hot dogs, bologna, Lunchables meals, as well as other meats. Is your bologna's first name also O-S-C-A-R?
Kraft Macaroni & Cheese -- Kraft Mac & Cheese continues to be one of the most popular, inexpensive food options on the market. It comes in a variety of forms, including Original Cheese, Sharp cheddar, Whole wheat, and Alfredo fettuccini.
Maxwell House coffee -- The second-largest coffee brand behind Folgers, Maxwell House is known for being "Good to the last drop." Legend has it that former United States president Theodore Roosevelt first coined the trademark phrase, though there has been some dispute over the years.
Jell-O -- Made famous by comedian Bill Cosby, who hasn't had the J-E-L-L-O song stuck in their head at one point? The gelatin pudding comes ready to eat and in powder form, has over 158 variations, and is the official state snack of Utah. Over 300 million boxes of Jell-O are sold each year.
Miracle Whip -- The alternative to mayonnaise, Miracle Whip is a combination of a salad dressing and mayonnaise. Initially unveiled in the Depression era as a cheaper condiment option, Kraft sold $260 million worth of Miracle Whip in 2010.
© Copyright IBTimes 2023. All rights reserved.
FOLLOW MORE IBT NEWS ON THE BELOW CHANNELS