Kurt Warner Movie: 20th Century Fox Acquires Rights To Former QB's Life Story, Plans Film Adaptation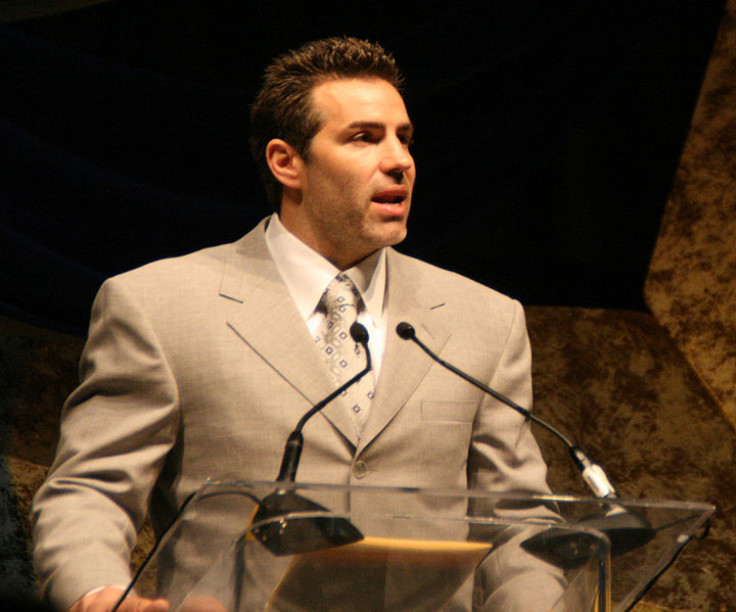 Former NFL quarterback Kurt Warner's storybook rise from grocery store employee to Super Bowl champion is finally getting its due. 20th Century Fox has reportedly acquired the rights to Warner's life story and plans to develop it into a feature film.
20th Century Fox has also acquired the film rights to Warner's autobiography, titled "All Things Possible: My Story of Faith, Football, And The Miracle Season," Deadline reports. Temple Hill Entertainment executives Wyck Godfrey and Marty Bowen are slated to produce the movie.
Godfrey also expressed his excitement about adapting Warner's life story for the big screen. "I've been chasing Kurt's story for three years … or in many ways, ever since I first saw him play in his third game as a Ram," Godfrey told Deadline. "I remember the sportscasters talking about how he had popped on the scene and thinking, that's a great underdog story. Little did I realize he'd be wearing a Super Bowl ring and holding up the MVP trophy at the end of the season."
Warner's career certainly possessed a storybook quality. As an undrafted free agent out of the University of Northern Iowa, Warner had a brief stint with the Green Bay Packers before getting released. With his NFL career stalling, Warner worked at a grocery store, stocking shelves for $5.50 an hour until the Arena Football League's Iowa Barnstormers signed him to a contract.
After a pair of impressive seasons in the AFL, Warner finally returned to the NFL for a tryout with the Chicago Bears -- only to suffer a spider bite on his elbow that temporarily halted his comeback. However, Warner eventually received a tryout with the St. Louis Rams, spending a full season on the bench until starter Trent Green got injured, giving Warner his first shot at significant NFL playing time.
Warner never looked back, winning a pair of NFL MVP awards, a Super Bowl title and an MVP award, all but securing his place in the NFL Hall of Fame. "For so long people have told me my life story would make a great movie," Warner told Deadline. "I am humbled and thrilled to have found a team as excited as I am to make that happen."
© Copyright IBTimes 2023. All rights reserved.