Kuwait Buys F-18 Fighter Jets From Boeing In $3 Billion Deal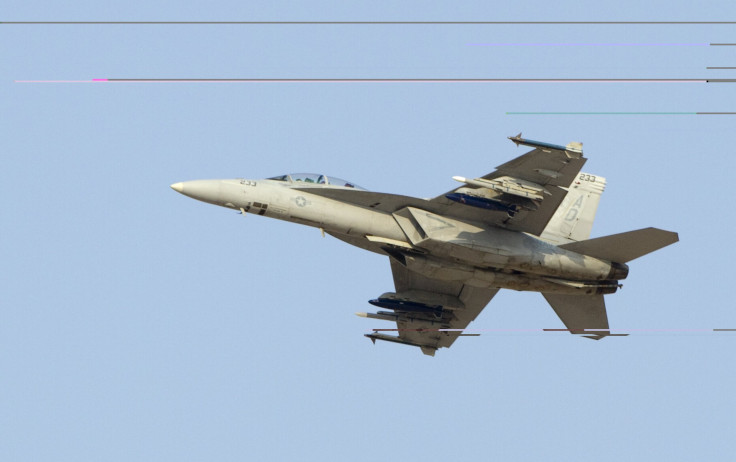 Kuwait is poised to strike a deal with Boeing for 28 F-18 Super Hornet fighter jets, dealing a blow to manufacturers of the Europe-built Eurofighter Typhoon that was running for the order against the American product. The deal, which is expected to be signed next week when President Barack Obama hosts Gulf leaders in Washington, is likely to keep open the St. Louis, Missouri-based production plant that was facing closure for lack of orders. The U.S. Navy, the Super Hornet's biggest customer, has fewer than 100 left on order, and there are some more planned for Australia, after which the line would shut down unless new orders come.
"A near-term international sale would be great news for Boeing and the Navy," said Caroline Hutcheson, a Boeing spokesperson in Washington. "It's important to note that the combination of a major sale along with funding for the 12 Super Hornets in the Navy's unfunded requirements list would allow us to continue producing jets without a break in the line."
Boeing's fighter jets have been defeated in all major international competitions lately, losing to Sweden's Saab Gripen in razil, and France's Dassault Rafale in India. Boeing is also hoping to strike deals with Denmark and Canada, but those are both tough sells as both are partner countries for the F-35 made by rival Lockheed Martin, and look poised to buy the Lockheed plane instead.
Kuwait had initially opted for the Typhoon but backed off from the deal in mid-2014.
It's not yet clear if Kuwait will take the single-seat F/A-18E or two-seat F/A-18F. It does however have an option to buy 12 more as part of the contract.
The Kuwait deal will offer hope to workers that the St. Louis plant does have a future past 2017. According to Boeing, the plant needs to produce 24 aircraft a year to break even, although a slightly lower rate could be sustained, the company said.
Leaders from the Gulf Cooperation Council, which includes Kuwait, Saudi Arabia, Bahrein, United Arab Emirates, Oman and Qatar are expected to meet the president at the White House on May 13.
© Copyright IBTimes 2022. All rights reserved.
FOLLOW MORE IBT NEWS ON THE BELOW CHANNELS