Labor Violations Detailed At Apple Factories In China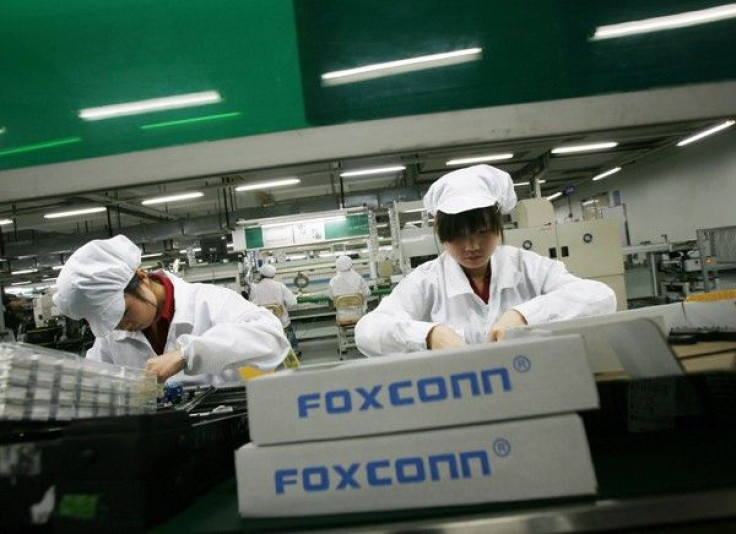 After a four-month investigation, a labor rights group has discovered deplorable working conditions throughout Apple's manufacturing network in China.
According to China Labor Watch, labor violations are common at 10 factories that supply Apple -- including one belonging to Apple Foxconn, which garnered scrutiny after a string of worker suicides in 2010 -- and along the supply chain.
The labor rights violations at Foxconn also exist in virtually all other Apple supplier factories and in many cases are actually significantly more dire than Foxconn, the report said.
The labor abuses include:
- Excessive overtime well above China's legal limits, with the average worker staying an extra 100 and 130 hours per month, and up to 180 hours per month during peak season.
- Eleven-hour work days for employees at many, but not all, of the factories investigated. (Workers at Foxconn work an average of 10-hour days, while workers at the Riteng factory work 12, for example.)
- Workers in some factories can only take off one day a month and have to work weekends. During the busy season they sometimes go multiple months without having days off.
- Wages are so low that workers have to work long hours to support themselves.
- Dangerous working conditions, including hazardous environments with metal dust in the air, and workers are offered little ability to change the situation.
- Unsanitary food in the factory cafeterias.
- Overcrowded and dirty housing conditions that are lacking in facilities.
- Most workers are uninformed about unions.
- Some factories refuse to pay for workers' social insurance, work injury insurance and other insurance required by Chinese law.
Apple does compile Social Responsibility Reports of its Chinese facilities, but China Labor Watch claims that factories use a number of legal maneuvers to get around reporting violations, including using dispatched workers to pass severance and injury compensation duties to a third party.
"The squeezing of factory workers exists throughout Apple's supply chain in China, and not just at Foxconn," said Li Qiang, executive director of China Labor Watch. "Apple has the responsibility, and the financial resources, to ensure that needed improvements for workers occur systematically and quickly."
© Copyright IBTimes 2023. All rights reserved.