Lafarge, Holcim List Assets They Are Willing To Sell To Get Regulatory Nod For Their Merger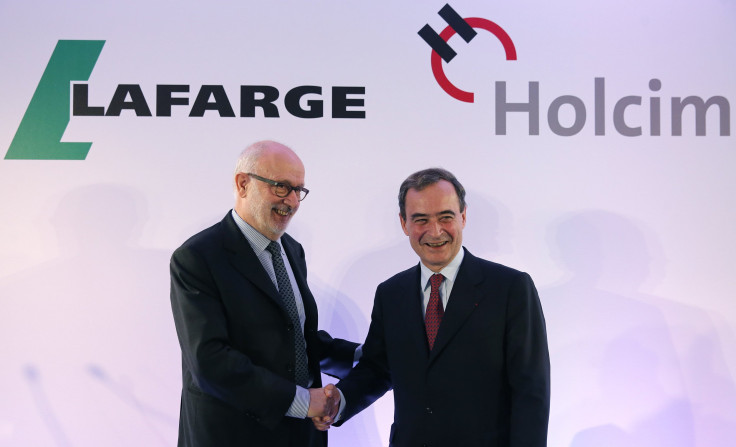 France's Lafarge SA (EPA:LG) and Switzerland's Holcim Ltd. (VTX:HOLN), the giant cement makers whose proposed $50 billion combination is worrying European antitrust regulators, on Monday released a list of properties they are willing to sell to assuage such concerns.
The list of proposed divestments, which include all of Lafarge's German operations and nearly all of Holcim's French assets, aim to ease concerns that the combination of the two companies, which will control an estimated 60 percent of the global market, will give the new entity massive pricing power.
Many of the assets listed as being available for divestment are in Europe: Lafarge's Mannersdorf cement plant in Austria; Holcim's assets in metropolitan France except for its Altkirch cement plant and aggregates and readymix sites in the Haut-Rhin market; Lafarge's assets on Reunion Island, except for its stake in Ciments de Bourbon; Lafarge's German assets; Holcim's operating assets in Hungary; Lafarge's Romanian assets; Holcim's Serbian properties; and Larfarge Tarmac assets in the U.K., with the possible exception of one cement plant.
The assets listed generate more than $4 billion in revenue, according to the Wall Street Journal.
Holcim and Lafarge reportedly need to lose assets worth nearly 5 billion euros ($6.80 billion) to get the approval for their merger, Reuters reported.
"We have received a lot of interest, which is above expectations if I listen to our bankers," Bruno Lafont, Lafarge's CEO, told Bloomberg, adding: "It's the first time in the history of the industry that such a large number of assets is for sale to anticipate the requirements of the regulatory authorities."
"This list represents most of the assets that both companies consider divesting as part of the planned merger. Other divestments will be unveiled in due time," Bernard Fontana, the CEO of Holcim, told Reuters, adding that both the companies plan to apply to the European regulators this summer.
© Copyright IBTimes 2023. All rights reserved.