LaGuardia Airport Evacuated: Suspicious Bag Emitting Smoke At Terminal C, Witnesses Say [PHOTO]
This is a breaking news story. Check back for updates.
UPDATE 1:06 p.m. EST: People are being allowed back into LaGuardia Airport after the all-clear was given, WABC reporter Andrew Siff tweeted.
UPDATE 12:55 p.m. EST: The suspicious bag was checked luggage from a departing Delta flight at LaGuardia Airport, WABC reports. The bag, which was found smoking around 11:20 a.m., never made it onto the plane, according to the network.
Meanwhile, a ground stop is in effect at LaGuardia for all Delta flights, according to @PzFeed.
Original story:
LaGuardia Airport's Terminal C was evacuated Tuesday amid reports of a suspicious bag with smoke coming out of it, breaking news Twitter account @PzFeed reported.
Instagam user nancypantsnoto posted the following photo of the airport being evacuated: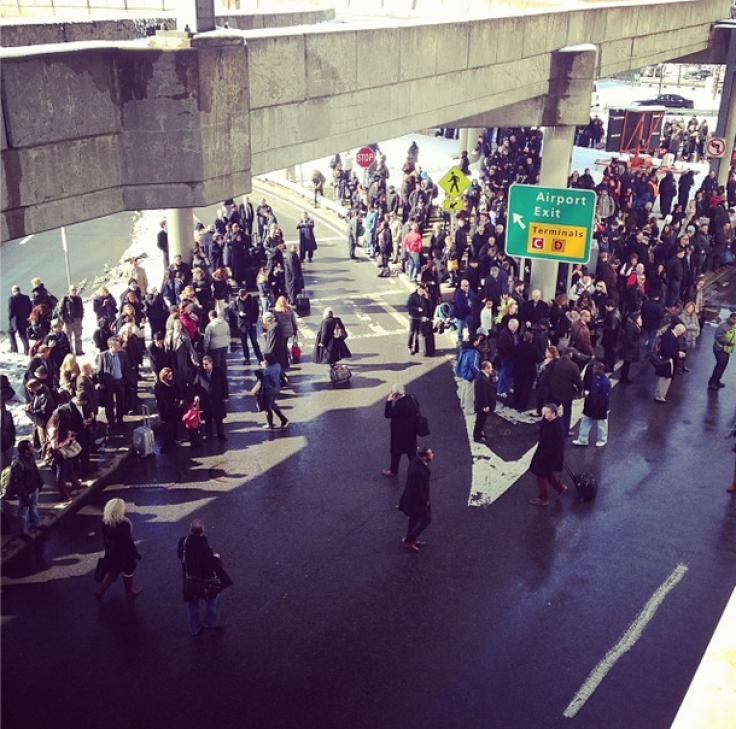 © Copyright IBTimes 2023. All rights reserved.