Lavall Hall Video: Black Florida Man Killed By Miami Gardens Police Was Mentally Ill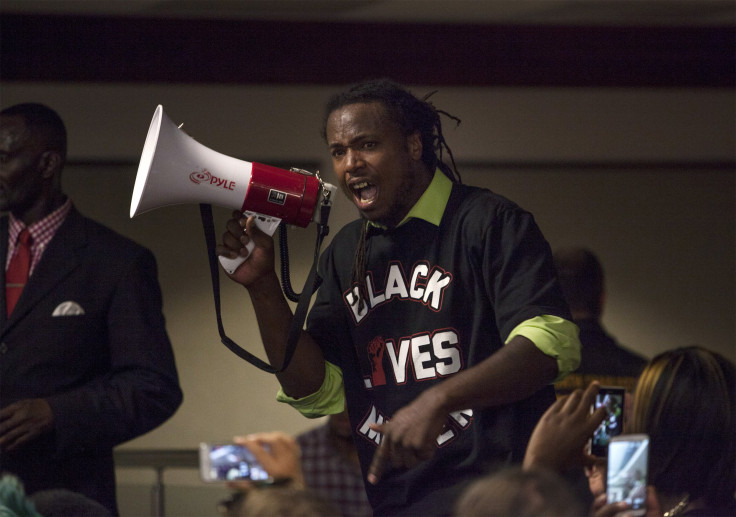 The family of a 25-year-old black man killed in Florida by police released a video Wednesday that showed an officer yelling "get on the f---ing ground or you're dead" just minutes before the fatal shots. Lavall Hall was unarmed when he was killed by Miami Gardens police in February after his mother call 911 because he was having a schizophrenic episode.
After officers showed up at his home, Hall attacked them with a metal broom handle, according to police. But his family claims the shooting was unjustified and police knew about his mental illness because they had responded to problems at the home in the past, according to the Miami New Times.
The 19-minute video does not show Hall being shot by police. Here's unedited of the footage from a press conference Wednesday by CBS4.
"In the video, you'll see Lavall runs away from the officers," Glen Goldberg, an attorney for the family said during the news conference. "The officers had made up their minds that they were going to kill Lavall before this incident took place."
Catherine Daniels, Hall's mother, said she was devastated when she first saw the video. "I never thought they [were] going to kill my child, murder my child," she said, according to ABC News. "He was standing outside just holding the broomstick in his hand. And I told him, 'Baby, come back inside, it's cold.'"
Miami Gardens police released a written statement Tuesday night that read: the "City of Miami Gardens released video from the dashboard camera of a city vehicle, as well as the video from the rear camera of a City of Miami Gardens vehicle. The release of these videos represents the Department's complete response to Ms. Daniels' request."
Hall's family filed a wrongful death lawsuit last month in federal court in Miami. His death was compared by supporters this week to a South Carolina fatal shooting on Saturday. In that incident, North Charleston police officer Michael Slager was caught on video killing 50-year-old Walter Scott, a black man, by shooting him in the back as Scott ran away after a traffic stop. Slager was charged Tuesday with murder in Scott's death.
© Copyright IBTimes 2023. All rights reserved.