Lay's Potato Chip Recall 2019: How To Get A Refund?
Frito-Lay, a division of PepsiCo (PEP), has issued a recall of its Lay's potato chips because they may contain an undeclared milk allergen. The recall affects Lay's Lightly Salted Barbecue Flavored Potato Chips, which if consumed by people that have a milk allergy or milk-sensitivity, could result in serious or life-threatening allergic reactions.
The recalled potato chips were packaged in 7-3/4-ounce bags and have a Guaranteed Fresh date of 27 AUG 2019. The manufacturing code includes the number 29 in the second and third position of the code, which is listed below the Guarantee Fresh date on the right front side of the bag. The UPC code of the recalled potato chips is 28400 63242, which is located on the bottom left side of the back of the bag.
Labels of the recalled potato chips can be viewed here.
The affected chips were distributed to retail locations throughout Arkansas, Arizona, California, Colorado, Idaho, Iowa, Kansas, Louisiana, Minnesota, Missouri, Mississippi, Montana, North Dakota, Nebraska, New Mexico, Nevada, Oklahoma, Oregon, South Dakota, Tennessee, Texas, Utah, Washington, and Wyoming.
Consumers may return the recalled potato chips to the place of purchase for a refund. Questions about the recall can be directed to Frito-Lay Consumer Relations at 1-800-352-4477, Monday to Friday from 9 a.m. to 4:30 p.m. CST.
Frito-Lay discovered the issue when it found that another flavor of potato chip was filled in the bag that may contain milk. The company has not received any reports of adverse reaction to consuming the potato chips.
Shares of PepsiCo stock were down 0.61 percent as of 10:10 a.m. ET on Monday.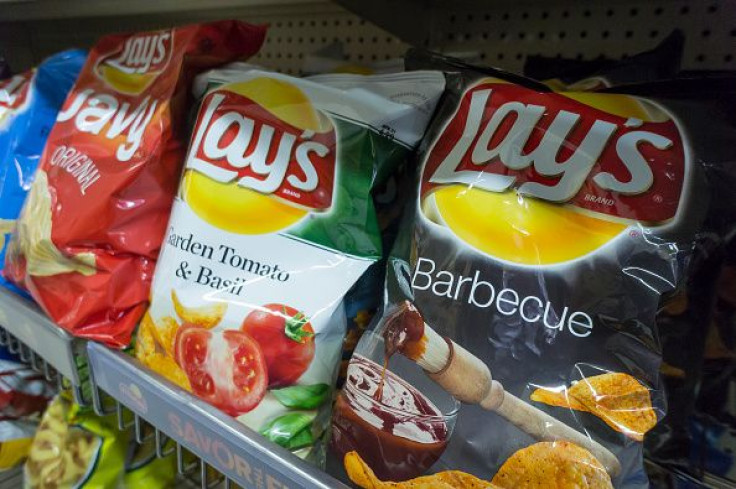 © Copyright IBTimes 2023. All rights reserved.