LEAF 'Plug-N-Plant' Growing System Enables Home-Grown Weed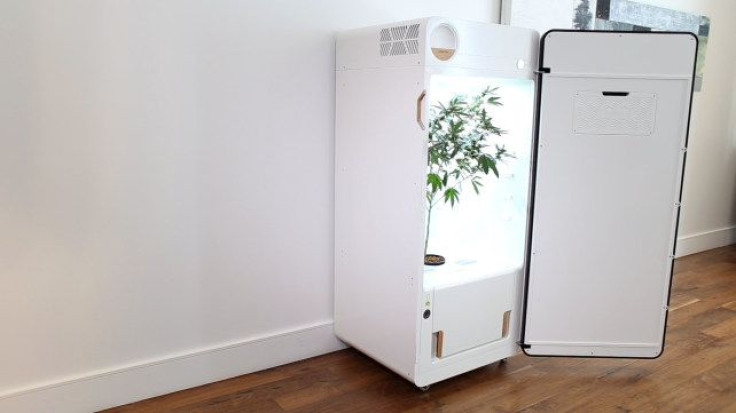 It's no surprise that more people are interested in growing their own marijuana at home after this year's US election, which made marijuana usage legal both recreationally and medically in more states.
Seven states and the District of Columbia have legalized recreational pot, and 21 others allow it to be used as medicine.
LEAF announced a new "Plug-N-Plant" grow system Wednesday, which makes it easier for consumers to grow their own marijuana at home.
LEAF was designed to one large plant that can grow at least 4 ounces of high-quality weed.
The system will monitor everything your plant needs to grow, including light, ventilation, nutrient levels and pH of the soil. The system also reacts to measurements, meaning that if your plants are low on nutrients it can dispense more. It can automatically brighten the environment if your plants need more light. Users can easily control these manually, by creating their own grow recipes.
By using LEAF'S iPhone or Android app, you can control the temperature, lighting, humidity, nutrient dosing and pH balance. The system hooks up to your home's water systems for automatic watering.
In addition, a carbon filter helps contain the odor of the cannabis plant. That means you can grow weed in a closed room and you won't smell anything, according to LEAF CEO Yoni Ofir.
However, LEAF's technology comes at a cost. The device costs $2,990, and the nutrient packs and carbon filters cost $39. The nutrient packs and carbon filters should be replaced after each grow. The company is taking preorders with a small deposit on its website and expects to ship in the fall of 2017.
Initially, LEAF will ship to the U.S. and Canada. The company says its working on international distribution partnerships to be able to ship worldwide.
A spokesperson for LEAF, told IBTimes, "Customers are responsible for obeying the local laws and regulations in their state. LEAF is just the growing device and the company does not sell cannabis." We are also unsure if you need to provide proof it's legal in you to purchase the device.
​
© Copyright IBTimes 2023. All rights reserved.