Marijuana Legalization 2016 Election: Which States Will Allow Recreational Drugs Next?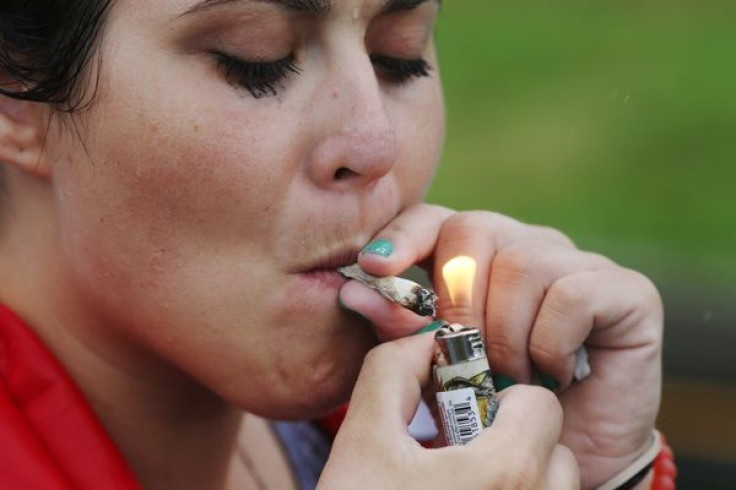 If the latest polls are any indication, adults will soon be able to roll up and spark up as they please in five states after Election Day.
Recent poll numbers show voters plan to approve recreational marijuana use for adults in just about each state that plans to vote on legalization laws on Tuesday, including Arizona, California, Maine, Massachusetts and Nevada. Four others -- Arkansas, Florida, Montana and North Dakota -- will also vote for medical marijuana reform on Election Day. States need to get anywhere between 50 and 60 percent of votes to pass the marijuana measures on the ballot, and recent polls show enough voters will push the measures through.
The wave of states voting for marijuana reform could be a "tipping point" in the War on Drugs, according to Keith Stroup, of the National Organization for the Reform of Marijuana Laws. While speaking on the phone with International Business Times this week, the marijuana advocacy group founder was confident that at least four of the five legislation states would win and lead to even more changes in neighboring states that haven't yet legalized marijuana in some form.
"I can't imagine that this is not the tipping point. Because with every state that you win, then you have a congressional delegation from that state, most of whom have been opposed to legalization up until this time, that has to begin to pay attention and rethink their position," Stroup said. "Obviously, if the majority of citizens in their state say, 'I want marijuana legalized,' then they have an obligation to begin to work for marijuana legalization on the federal level as well."
In Arizona, voters will decide on Proposition 205, a measure that will allow adults 21 and up to recreationally use, possess and grow up to six marijuana plants in their own homes. 50 percent of voters are in favor of the law, according to an Arizona Republic/Morrison/Cronkite poll released in October. However, 42 percent of voters are still opposed to the measure while eight percent were unsure of how they would vote on the proposition come election day.
Although the poll percentages dropped between September and October, the majority of California voters are still in favor for Proposition 64: Adult Use of Marijuana Act. A poll by Public Policy Institute of California found that Prop. 64 support dropped down to 55 percent in October -- compared to September's 60 percent -- but opposition was still relatively low, accounting for just 38 percent of voters while 6 percent were still undecided.
California makes up more than 12 percent of the U.S. population, and if that state alone passes recreational cannabis, then the five percent of the country's population that has legalized full use of pot would spike up to roughly 25 percent, Stroup said. And that's not including states that have approved medical cannabis.
More than half of voters in Maine are also in favor of the state's recreational marijuana measure, Question 1. An October poll conducted by The Survey Center of the University of New Hampshire found 50 percent of voters intend to support legalizing cannabis while 41 percent of voters are still against the measure, the Portland Press Herald reported. Nine percent of voters were still undecided. The new law would allow adults to cultivate up to six marijuana plants in their own home and possess up to two-and-a-half ounces of pot purchased from licensed dispensaries.
55 percent of voters in Massachusetts are likely to approve Question 4, which would legalize and regulate marijuana use by adults similar to the state's approach to alcoholic beverages. Only 40 percent of voters were against Question four. However, the numbers change in regards to voters opinions on recreational marijuana use in public and in their homes. About 84 percent said pot use inside of a home wouldn't bother them, but 64 percent said pot use outside in the public would bother them.
In Nevada, 57 percent of voters are in favor of Question 2, which give adults permission to use and possess up to one ounce of pot recreationally. The poll, conducted by Suffolk University in late September, found only 33 percent of people were against the amendment.
Should each of the five states pass recreational cannabis laws, it would mark the largest number of states to legalize marijuana at one time in U.S. history. Not to mention, if any of the nine measures pass, then more than half of the country would have legal weed to some capacity. Twenty five states and the District of Columbia have already passed pot laws of some sort.
If all or some of the nine measures pass, the 2016 election could potentially jolt the country out of prohibition, said Morgan Fox, communications manager for Marijuana Policy Project, a leading pro-pot group.
"When people start seeing their neighbors have more resources to depend on, having more tax money, having legitimate businesses running the market instead of criminals, that's gonna make them really think about their own marijuana policies and start testing their own procedures," he told IBT. "I think some people are never going to support legal marijuana for one reason or another, regardless to the information they're presented with. But in general, I think that the more people that see marijuana can be successfully regulated, the more they are going to support doing it in their own states."
If the measures do pass, Stroup predicts that other states will join the reform and residents will see new legislation pushed as soon as 2018.
"If we win the table this year I can't imagine what we'll be like two years. We're gonna have states lining up to vote on it. It's a good time to be alive for a marijuana smoker," he said.
FOR FREE to continue reading
✔️ Unlock the full content of International Business Times UK for free
offer available for a limited time only
✔️ Easily manage your Newsletters subscriptions and save your favourite articles
✔️ No payment method required
Already have an account? Log in
© Copyright IBTimes 2023. All rights reserved.